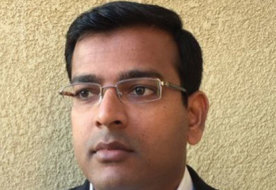 Many companies are focused on products, services or software based on traditional business model. They identify the most important component of a solution to a customer problem and choose to solve the problems that match their capabilities. The solution to controlling the lighting of a home used to be a switch. The solution for controlling heating systems was a thermostat. The solution for transportation needs was a car. On the services side, companies specialized in fields such as financial services, Internet service and water or electricity supply. In software, companies ranged from those providing apps for mobile devices to large IT suppliers offering office software and image handling applications. For the IOT, products may have software, communication and support needs that can't easily be separated. A product-oriented company may have to offer matching software, additional support and specific communication services to make it easy for customers to buy and set up a working system.
For example, a home automation system controlling lights, heating, air conditioning and security may have sensors for light, temperature and movement and include remotely operated cameras. Ideally these are wireless devices that communicate with the controllers. The controllers have to issue commands to lights, the heating and air conditioning system, the door locks and the cameras. Various status reports and other information have to be available to the homeowner and special messages have to be sent to him as well. In addition, the owner has to be able to change settings remotely. A company selling an integrated system that a homeowner can buy and install himself will have a large competitive advantage over a supplier of just hardware or just home automation software. But to be able to supply such an integrated system, the company has to perform development in all the related areas and eliminate fixed boundaries.

Crossing Boundaries
Even in traditional IT, boundaries are shifting. Microsoft has entered the hardware business with their Surface products to demonstrate the capabilities of their operating system. Amazon has introduced the Fire tablets. Google is reaching into mobile devices with their Nexus tablets and phones, entering the ISP field with urban optical fiber networks and exploring self-driving cars to
Leverage their expertise in software and mapping. In the IOT, such crossing over will be necessary and critical for success.
Whether a company's base is in software, hardware or services, the IOT will require expertise in a broad variety of areas. Sensors will be self-contained or installed in other products such as appliances or cars. Processors and controllers can be integrated into other products or they can be mounted in a panel with a user interface for direct commands. The devices all have to communicate internally and over the public Internet or mobile network. Finally, the systems must be easy to install, set up and operate. Successful companies will be active in most of these fields.

Developing IOT Strategies
An effective strategic approach is for a company to identify its existing strengths and then evaluate how it can best expand to cross boundaries into adjacent areas of technology. For example, an Internet company might move into home automation and offer integrated systems with their ISP services. The IOT makes it necessary to explore and implement such strategies because it draws on such a wide variety of technologies. Those companies taking advantage of the opportunities of supplying integrated systems will be the most successful.