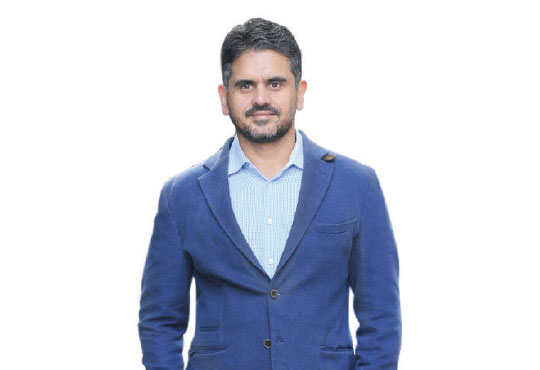 Since the beginning of time, the global hospitality industry has been driven primarily by customer loyalty. Even today, experience, service, and price continue to be the three primary factors on the basis of which a guest chooses to stay at a hotel. In order to attract more and more guests, hotel have begun to utilize Big Data to their advantage. The entire global hotel industry today is actively exploring and implementing business intelligence.
Business intelligence, better known as BI is an umbrella term which signifies scraping and amassing data sources to come up with clever analytics. In the hospitality industry per se, this data is assembled from multiple sources –especially from systems that carry out day-to-day operations such as a hotel's central reservations system, property management system, point-of-sale system, sales and catering systems, revenue management system, etc. coupled with external data sources like booking engines, GDSs and OTAs, and also other competitive benchmarks like market data. Using technology to process such humongous amounts of information can provide vital strategic support to decision-makers (like the Revenue Managers).
Within a hotel business, one faced three key problems at every single level:
• Absence of critical data
• Lack of timely information
• Dearth of the most fundamental aspects
These deficiencies are generally addressed through manual reporting!
Individuals spend days and nights reading data and entering the data metrics into excel sheets to prepare reports. These reports are crucial for the operational structures. Higher-up in the ladder, individuals receive these reports to further analyze them, on the basis of which they make occupancy forecasts. It sure is a noble effort, but the whole process eats up on countless productive hours and energy of all the bright people within the system. This is where BI steps in!
Business intelligence can actually automate and enhance reports and analytics, which can eventually influence business results. With BI tools, hotel revenue managers can identify trends and gain powerful insights. Let's dig a little deeper.
Intelligent Hospitality with BI Tools
With the help of BI, today revenue managers and hotel owners are able to identify and gauge the exact areas of opportunities which exist within their business. Powerful dashboards, report generation and analytics in the form of think graphs/charts as well as several other data visualization formats are helping both enterprises and retails explore the historical performance and future activity in their business domain.
Let's take a look at how BI is actually driving revenue generation in the hospitality and travel industry.
• Speed of Data Access: BI migration is a rampant process these days. Tool such as Rate Shoppers and Online Competitiveness Tools actually collect information from numerous sources and locations within an organization or a region. This data is then examined as well as presented in an easy-to-understand format, which allows everyone within the organization (which is basically the hotel's staff), that includes techies and non-technical users, to understand the data and determine the factors that add value to the hotel's day-to-day activity.
• Sketching a Better Marketing Strategy: With BI, a hotel or travel business owner can actually determine the success rate of their advertisement campaigns. This would let them modify and tweak their marketing efforts so as to target only specific audiences in explicit locations. This helps to give direction to as well as shape a better forthcoming promotional activity.
• Generating an Improved Guest Experience: Hotels can build and maintain comprehensive guest profiles by integrating with smart BI tools such as an Online Reputation Management system. Such intelligent suites come with powerful algorithms integrated into analytics dashboards to generate as well as segregate itineraries, interests and preferences for individual guests. With such detailed information, a hotel general manager can easily anticipate guest needs and accordingly offer personalized services for heightened customer loyalty in the near future.
• All-in-One Revenue Management Systems: With BI, multiple systems working in silos can be integrated into a unified platform to view data from an integrated dashboard. This can align multiple departments in a hotel to eventually execute unmatched strategy as well as boost brand perception. Using such a smart BI powered tool, an end user can identify KPIs (key performance indicators) to receive automated alerts on the go! In the end, all the requisite stakeholders can gain instant insight into schedules, resources, supplies and all other aspects that are vital for smooth hotel operations.
IT systems and BI: Together forming a Barrier of Competitive Pressure
Information technology or IT systems constitute the core foundation of any business intelligence utility. In hotels, these systems are easy to understand as well as to use. No wonder that they have eventually become the drivers of sustained competitive advantage within the hospitality market. Hence, adopting BI is a smart means of preserving existing customer base as well as loyalty, while fighting competitive pressure. Therefore, by harnessing the power of Big Data through intelligence business analytics, the entire global hospitality industry can perform better, cut down on costs as well as build longer lasting relationships.