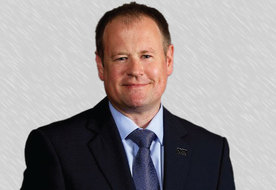 Headquartered in Japan, Fujitsu is a leading Japanese information and communication technology (ICT) company offering a full range of technology products, solutions and services. Fujitsu is the world's fourth-largest IT services provider and No.1 in Japan. Their specialties include Highly Reliable Computing and Communication Systems, Cloud computing, System Integration, Servers and Infrastructure. Additionally, Fujitsu Group holds about 97,000 patents worldwide
Fujitsu's latest research report Digital Inside Outrevealed that digital services are truly driving the interactions we have with organisations – an exciting testament to the progresswe are making on the journey towards a digital first Britain.
Yet the research also revealed some important lessons to be taken on board as we move ahead in our digital journey. The most notable is that while the future is set to be highly digitally-driven, it will by no means be digital-only. More than a third(37%) of those that have chosen not to use a digital service have done so because of the desire to deal with a human, and this demand isn't set to fade any time soon.
To effectively meet this demand in the future, businesses must focus each and every interaction on the individual needs of the customer, and have the ability to interact with customers in whichever way that suits them.
The key to doing this, the research suggests, is a balance of on and offline channels. While it's undeniable that digital will continue to exert unprecedented influence on how companies interact with customers, this has to integrate seamlessly with offline and face to face interactions, too.
In order to ensure this consistent omnichannel experience and become digital innovators, businesses need to take a holistic approach to digital. This demands integration across applications and departments, while ensuring that back-end infrastructure fully supports customer-facing offerings. Only once this is in place can customers derive maximum value from these applications – something that currently isn't always happening.
What's exciting about this research is that is offers firm proof that digital is no longer a fringe concern – today digital it is disrupting the way we interact with the organisations around us like never before.
The opportunities this presents should be exciting each and every UK organisation – who must now focus on the customer experience across all channels in order to become true innovators in the drive towards digital.