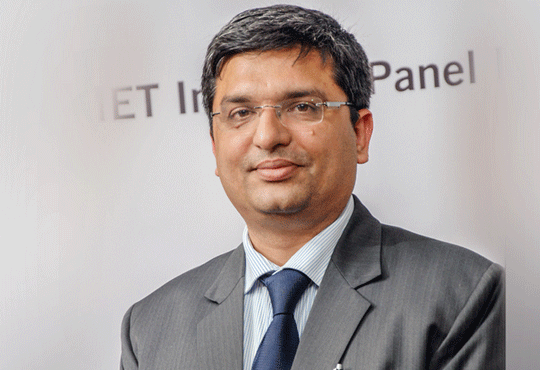 Aeris is an IoT solutions provider with a complete technology stack - from an online management portal to an application enablement platform. The company strives to fundamentally improve businesses by dramatically reducing costs, accelerating time-to-market, and enabling new revenue streams.
Revolutions in the manufacturing industry have been taking place since the 1700s with the emergence of mechanization transforming the way things functioned, and then with the emergence of new sources of energy such as electricity, gas, oil & nuclear energy. Now the industries are going through the fourth revolution with the convergence of Internet of Things in industrial machinery popularly called Industrial IoT (IIoT) or Industry 4.0. It is predicted that the value created by Industry 4.0 worldwide will be USD 1.28 trillion by 2020.
Industry 4.0 is a blend of advanced analytics, Big Data, Robotics & Automation, Artificial intelligence, Internet of things (IoT) and Process Digitization across the Business Value Chain. With billions of connected things expected in the future, we will accumulate more data than ever. With such a major ongoing revolution, the impact on manufacturing industry will also be tremendous as it is responsible for producing over 18 percent of the world's goods. With the intelligence brought to the table by IoT, machinery will be enabled and programmed to work in unison to improve production on an assembly line. IoT and connectivity of machine to people and machine to a machine would tighten supply chain and reduce lead times. Application of robotics & automation would shorten production life cycle, reduce time to market and optimum utilization of resources. It is predicted that the total manufacturing production growth will increase by 15 percent while decreasing the costs by 30 percent if the manufacturing enterprises incorporate the automated machineries. From a marketing perspective, mass customization and interconnectivity of the products will open-up new markets and increase operational and monitoring efficiency by aiding enterprises to monitor assets, analyse real time data for predictive failure prevention. Advanced analytics would help to enhance production capacity and its quality. The model would shift towards prediction and prevention of defects through data analytics. The digitization of various business processes would lead to cost-saving and a better experience for customer and employees.
" Adopting Smart manufacturing, analytics and IoT will give a new lease of life to industrialization in India" Industry 4.0 is making inroads in Indian manufacturing and other sectors to leverage the best that technology has to offer us. According to IBEF, the Government of India plans to increase the contribution of manufacturing sector to 25 percent of Gross Domestic Product (GDP) by 2025, from the current level of 16 percent. India is also prepared to face global competition by undertaking the 'Make in India' programme. It is all set to lead the world with Smart Manufacturing. The heavy industries and public enterprises ministry are facilitating the establishment of four centres in the country to help SMEs implement Industry 4.0 and India's first Smart factory is being set up at Bengaluru, powered by data exchange in manufacturing and the Internet of Things (IoT). Andhra Pradesh government is also aiming to transform the state into an Internet of Things (IoT) junction by 2020 by setting up 10 IoT hubs in PPP model.
The number of robots deployed by Indian firms has witnessed a 200-fold increase since the turn of the 21stcentury. Yet, the stock of industrial robots in India in 2016 at 16,026 accounts for barely 0.1 percent of India's industrial workforce. The looming fear of job losses owing to robotics and automation has been a major area of concern. World Bank data says that the proportion of jobs threatened by automation in India is 69 percent year on- year. This means that in a year, seven out of 10 jobs will face the heat of automation —effectively changing the face of the labour market. Leading car manufacturer Maruti Suzuki India Ltd now has one robot for almost every four workers —it deploys some 5,000 robots at their Manesar and Gurgaon plants. Low- and mid-level jobs are majorly at stake. To counter this threat, the government and enterprises should focus on training their workforce so that they can work collaboratively with automated and IT controlled processes. And there is always a cloud with silver lining. We must not forget that when computer replaced type writers in India, it created a multi-billion dollar industry. The automation similarly is expected to create an INR 350 billion industry.
While certain encouraging steps have already been taken both by the government and enterprises, there is a lot more that remains to be done. There needs to a shift in mindset before there is a shift in capacity. Instead of just undertaking more capital expenditure, the focus should be on enhancing existing asset base. Adopting Smart manufacturing, analytics and IoT will give a new lease of life to industrialization in India. But with so much dependence on machines, the need to have an immensely secured system increases. The cyber systems are going to be advanced which means enterprises will have to invest heavily in upskilling/reskilling and defining new roles. Policy implementation hurdles still persist. Governments will undoubtedly face tough decisions as to how far the private sector can go in terms of robotics and information sharing.
Even though there are various speculations regarding the implementation of the automated ecosystem, Industry 4.0 is a revolutionary approach transforming manufacturing around the globe, as did the first three industrial revolutions. Industry 4.0 will enable information to flow not only from manufacturer to product, but between producers, products and, most importantly, customers. The possibilities are exciting, productivity will increase, and amazing things will come by connecting the world.