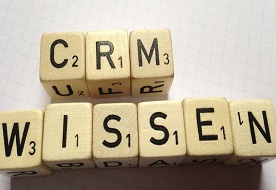 Freshsales is one of the Freshdesk app's front-facing clients. It's a top-notch CRM that will help the team keep track of communications and resolve problems. Since it is a single contact management hub with a simple and easy-to-use interface, it is a dependable tool that you can use to handle even thousands of leads. We'll go over the major Freshsales advantages and disadvantages in depth in this post to help you decide if the system is a good fit for your business. Like any other CRM Freshsales has many alternatives and competitors. Here are some Freshsales alternatives and competitors:
1. EngageBay :
Engagebay is a marketing, distribution, and service automation platform for small businesses. Grow your company with smart, effective email marketing. Save time, nurture your audience, and automate your manual tasks with these time-saving tips. To increase your sales, organize all of your email contacts, monitor offers, and the sales pipeline. To turn guests into happy customers, use our free live chat to provide real-time assistance. In minutes, you can monitor priorities, and resolve customer service tickets. Engagebay is a customer relationship management system (CRM) that integrates sales, marketing, and customer service activities into a single, easy-to-use platform. It can then automate those business processes, allowing owners to concentrate on other aspects of their company that need improvement.
Advantages:
It's easy to use, execute, and incorporate!
When we ask for an update, they are very prompt. Very fast to react. A very nice group of people. It's easy to use.
Disadvantages:
There is no SMS feature.
The manuals for training should be enhanced.
Both free and paid options are available on Engagebay. Hence making it the perfect alternative to Freshsales. The only significant flaw with Engagebay is that it is not suitable for large companies or businesses looking to scale. It's best suited to companies with less than 100 employees. Even with their Pro plans, there is no service available after business hours. Engagebay is praised for offering a wide variety of key features at a low cost, making it a common choice among small businesses. It is not accredited by the Better Business Bureau, but it has received mainly positive feedback from consumers and software reviewers.
The "basic" plan costs $8.99 per user per month.
$29.99 a month for "expansion"
The "pro" plan costs $47.99 a month.
2. Nutshell :
Nutshell is an all-in-one growth software application that enables sales and marketing teams to collaborate more effectively in order to close more deals. Nutshell provides easy-to-use CRM, sales automation, and email marketing features, as well as unrestricted data and contact storage and world-class live support, making it suitable for any team and any company. Nutshell works because it motivates the staff to use it, increases the amount of time they spend selling, and assists you in closing more sales and the revenue. Google G Suite/Gmail, Microsoft Office/Outlook, QuickBooks Online, Constant Contact, Mailchimp, Intercom, and Slack are only a few of the tech tools Nutshell integrates with. Every Nutshell subscription comes with limitless data and communication storage, live customer service from real people, and completely customizable reporting tools. Hence acting as a Fresh Sales Alternative.
Native iPhone and Android applications with real-time connectivity across all devices are also available from Nutshell, enabling sales reps to build, scan, and edit contact details while on the go. Users of Nutshell may also use these applications to record audio or video recordings of their events and meetings.
In a nutshell, Nutshell has four major advantages over Freshsales:
Cost/benefit
There is no limit to the number of automatic email sequences you can submit.
Automatic insight into your prospects
There are no data caps.
Disadvantages:
The user interface can be a little clumsy at times, and the absence of a well-designed mobile app makes it difficult to use on mobile devices.
3. Net Hunt CRM :
Net Hunt is a robust CRM platform that's particularly useful for sales and marketing teams that use Gmail and other Google Workspace apps. Net Hunt has made the transition from a powerful CRM framework to a dedicated sales-growth hub with the recent launch of its Workflows feature. Webform capture, drip promotions, and contact-email linking are now all automated. Algorithms and reminders make it simpler... because working hard can be exhausting at times. You're better than those teeny-tiny things you have to do every day. You're aware of the data entry and odd tasks that must be remembered. We were able to remove certain workers by creating Workflows.
There are no complicated integrations or coding required; all you need can be found in a simple function with a user-friendly interface. What you need is a little imagination and knowledge of your company's processes.
Net Hunt CRM has three subscription plans: 'Basic,' 'Business,' and 'Advanced.' Each plan comes with a 14-day free trial that requires no credit card information.
So, what would you automate exactly?
Grab webform leads right away and add them to your CRM.
To nurture leads, build drip campaigns.
Connect email conversations to client profiles automatically.
Use an algorithm to shift a lead from one stage to the next based on their operation.
Why choose Net Hunt as an alternative to Fresh Sales:
The simplicity of use and how well it integrates with Gmail. The convenience of getting something on something you search every day.
Very slick Gmail integration, quick customer service, good value for money, and easily customizable.
Work would be a lot more enjoyable and organized if all businesses adopted this. It's cleverly connected to Zapier.
Disadvantages:
Net Hunt might not be for you if your primary focus is on smartphones. The mobile app isn't as good as the desktop app (yet). It does the job, however, and it's on phone's home screen.
Pricing for Net Hunt CRM starts at $24.00 per element, per month. There is no free version available. A free trial of Net Hunt CRM is available. Making it an ideal alternative to Fresh Sales.