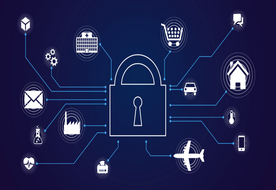 IEEE reveals the most significant developments for 2021, the influence of COVID-19 on the pace of their technology adoption, and the industries projected to be most affected by technology in the coming year in its new survey of CIOs and CTOs in the US, UK, China, India and Brazil.
According to the survey, nearly two-third (23 percent) of the respondents said that AI and ML followed by 5G (20 percent) and IoT (14 percent) will be the most important technologies in 2021. The CIOs and CTOs surveyed points that industries like manufacturing (19 percent), healthcare (18 percent), financial services (15 percent) and education (13 percent) will be largely impacted by technology in the next year. Although almost half (52 percent) of CIOs and CTOs believe it will be their greatest obstacle in 2021 to deal with the aspects of the pandemic recovery in relation to business operations. Permanent remote hybrid and office work structure (22 percent), reopening and return of office & facilities (17 percent) and handling permanent remote working (13 percent) are some of the obstacles they will face in 2021.
Eleven percent of respondents, however, said that their greatest obstacle will continue to be the resilience to stop and start IT initiatives in these unprecedented times. As the greatest risk they see in 2021, another 11 percent cited online security risks, including those linked to remote employees.
Pandemic has indeed pushed the CIOs and CTOs surveyed to speed up and adopt new technologies, with nearly 55 percent of the respondents having accelerated adoption of cloud computing, 52 percent having accelerated 5G adoption and 51 percent having accelerated AI and ML adoption. Other technologies that saw faster adoption were IoT (42 percent), AR & VR (35 percent) and video conferencing (35 percent).
92 percent of CIOs and CTOs believe their business is better positioned to respond to a potentially devastating disruption, such as a data breach or natural disaster, compared to a year ago. And an impressive 58 percent of respondents state that their training has been accelerated by COVID-19.
Remaining Concerns
The pandemic has pushed a majority of employees globally to work from home but cyber-attack remains a major issue for every enterprise. Hence the top two major concerns for CIOs and CTOs when it comes to cyber security are issues related to mobile workforce including employees bringing their own devices to work (37 percent) and ensuring the IoT is secure (35 percent).
Around 34 percent of CIO and CTO respondents said they could monitor and manage 26-50 percent of their company-connected devices, while 51-75 percent of connected devices could be monitored and managed by just 20 percent of the surveyed staff.