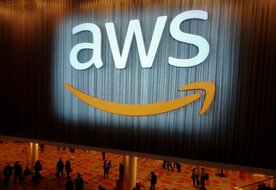 Amazon Web Services expects that the demand for their cloud services to remain high in India, as the world is unlikely to go back to the pre-pandemic ways of working.
"The pandemic was a bit of a trigger. I think the realisation that technology matters was always there, but the pandemic brought urgency to it," Puneet Chandok, president of commercial business, AWS India and South Asia at AISPL, told.
Building on the momentum of the last two years, Chandok expects to see cloud adoption across enterprises at a much faster scale, with several of them already moving mission critical workloads to the cloud now.
In 2020, AWS set up its first infrastructure region in Mumbai with the second one in Hyderabad expected to go live in November.
"We have seen a dramatic acceleration of our business and this is a result of the multibillion dollar investment that we made in India," said Chandok.
Having a local presence has helped not only meet the needs of customers who are needed to keep data in India for regulatory reasons, but also helps in providing faster and more affordable access, especially to smaller enterprises. The growth, he said, was coming across segments, including large enterprises, government agencies, educational institutions and non-profits.
Small and medium enterprises are another big area of focus for the American company. In 2020, when then CEO Jeff Bezos was in India, he said he had a mission to digitise over 10 million SMEs in India by 2025. Chandok said that they were on track to do this, having already digitised 4 million so far.
Digitising companies at this scale also needs a certain amount of skilled manpower, which is currently lacking. AWS has so far trained 2 million individuals in India since 2017 and is working at scaling this up significantly.
In line with this, the company announced the launch of SMB Vidyalaya, a technology upskilling programme to help small and medium-sized businesses (SMBs) digitize their operations and offerings by using AWS Cloud. This includes over 50 technology education modules specific to SMBs.
The reasons are multifold, he said. Customers have realised that simply having applications in the cloud is no longer enough if you want to gain the cost benefits and agility that comes with it. That requires them to move their core systems as well, and in the past year, several customers have migrated their core SAP applications to the cloud. Companies are also starting to think about modernisation in a deeper way, beyond just shifting their existing applications to the cloud, and how they can innovate around these.
Another critical part of its mission in India, Chandok said, is to build India's most immersive customer service technology team. "This is our accounts team, our solution architects, our professional services... we are building a lot of these capabilities in India so that we can really bring them much more quickly to our customers. We are also leveraging the local talent and the integral capability to India, like to serve our customers in India and across the world," he said.