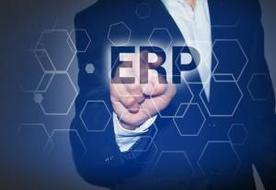 Indus Net Technologies, an eminent name in the global technology industry launched its new Enterprise Resource Planning (ERP) System – BreezeERP.BreezeERP is 100% web based, universally accessible, self-configurable, secure and scalable. It is aimed at providing consolidated, comprehensive, as well as intelligent information to the users by a single login. The system is even capable of delivering relevant information to the users based on their job role and corporate position.
Enterprise Resource Planning (ERP), refers to the systems and software packages used by organizations to manage day-to-day business activities, such as accounting, procurement, project management and manufacturing. ERP systems tie together and define a plethora of business processes and enable the flow of data between them. In today's rat race where every organization is thriving upon time and resource management,BreezeERP is the perfect solution to the corporate world. This 100% web based ERP is managing its pace with the first forwarding technology with universally accessible, self- configurable, highly secured and scalable features.
Whereas to maintain a usual functioning of an ERP like tracking and managing business resources or checking the status of business commitments manual process is a must require, well-integrated BreezeERP breaks the practice of this cumbersome, labour-intensive and fallible method and saves a significant amount of time and money through its automated facilities. Aiming at providing consolidated, comprehensive and user friendly information just through a single simple login, BreezeERP is also capable of delivering relevant services to the users in accordance with their varied job role and designation in the industry.
BreezeERP is a unique way of automating and integrating "Human Capital" and "Business Processes" that are specific to a retailing and distribution houses. It is streamlined, fully integrated and comprehensive billing/invoicing system in POS with a loyalty program. BreezeERP offers its service in mobile as well. Integrated Sales Promotion through email marketing, SMS marketing and conversion tracking and offering integrated and comprehensive CRM solution are two other prime features of the service.
"In this 21st century when technology has reached to its peak, you have to utilize the most out of it. BreezeERP is that fruitful product resulting from the innovative ideas and tenacity of my team. The software is economical, employee and consumer friendly and is solely focused on enhancing sales, increasing operational efficiency and mitigating risks in financial loses and pilferage", said Mr Abhishek Rungta, Founder & CEO, Indus Net Technologies.
BreezeERP has been architected by a team of professionals who have more than 15 years of experience working in product development across various segments. The idea incepted with a growing need of enterprise quality software which will provide end to end retail and trading management solutions encapsulating all the common verticals. No more complex, time-consuming business management; BreezeERP is all ready for your hassle free work.