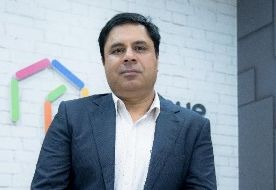 Manav Jeet, Managing Director and CEO of Rubique, a leading FinTech company reacted on the Union Budget-2018:
"Today's budget announcements are certainly creating a headway for India to become the largest digital economies in the world. Right from ploughing the seed of digital in education, creating the infrastructure to connect villages to encouraging establishment of advanced technologies like Artificial Intelligence including research and development through Niti Ayog's national programme will certainly help the existing market move towards digital.
Providing Infrastructural Support to MSMEs: MSMEs have been the focus even for Rubique. It's the most important sector yet underserved segment when it comes to access to finance. Allotment of Rs 3 lakh crore for lending in FY 19 under PM's MUDRA Yojana for MSMEs definitely brings cheers to them. Also government's initiative to focus on process digitization & easing the loan sanctioning process will help & encourage the emerging FinTechs like us which are taking efforts to digitize the ecosystem with increased acceptance by the ecosystem.
Focusing on Digitizing Banking: Although these initiatives will definitely help FinTech companies like us to expand & help bridge the credit gap for MSMEs, we are also hopeful to see government coming up with special tech measures to bring out e-signature facilities within banks and enable access credit digitally removing the need for paperwork which usually delays the disbursal.
Bringing innovative tech support like Blockchain: We are yet to match the security measures implemented in developed countries, hence the decision to eliminate the use of cryptocurrencies and encourage the use if blockchain in payments sector is definitely a wise decision by the government. Although several banks have started adopting blockchain technology within their existing infrastructure, it will be note-worthy to see how this tech implementation is going to shape up the financial inclusion of the country."