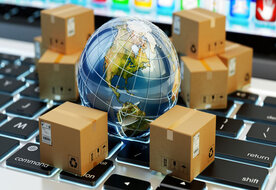 When it comes to the survival of a medium-sized business, the customer experience holds tremendous power.The overall way a customer feels at the end of their interaction, transaction, or store visit has a more significant influence on their long-term loyalty to the brand than the fastest transaction system, most beautiful store setup, or a highly personalized experience alone. According to research conducted by Oxford Economics and SAP, most small and midsize organizations worldwide understand the critical importance of improving the customer experience. The COVID-19 pandemic has ignited such a deep and accelerated shift in customer consumption, demand constraints, and buying behaviors that companies must evolve the fundamental structure of their business models to remain competitive.
India is certainly no exception to this new reality. Supply chain operations and product management activities are changing – impacting everything from product packaging to fulfillment and distribution. Manufacturing is placing more pressure on the back office to help ensure regulatory compliance and well-managed spending. And at the center of these shifts is a customer base that increasingly relies on online commerce as their primary channel for fulfilling their shopping needs.
While technology is a vital part of providing and supporting online commerce, data management also plays a critical role in ensuring that the overall experience meets customer needs and expectations
But online commerce doesn't have to be restricted within traditional retail and consumer products business models. With the right data management practices, any medium-size company – even business-to-business (B2B) – can take advantage of this transformational movement.
Bringing revenue opportunity in unexpected ways
Take, for example, one of our leading zinc producers. The Indian-based business moved its entire sales and marketing front end online to create the world's largest nonferrous online commerce platform. But this strategy is more than just a new channel for customer engagement, promotion, and transactions. It also allows the company to break down bulk quantities of metals, inspiring a direct-to-customer model that makes it easier for small and medium-sized manufacturers and wholesalers to procure metal resources.
This dramatic shift in the zinc producer's commerce strategy is now driving a new consumer behavior that created a new revenue stream never possible through traditional B2B sales tactics. Directly engaging with end users lets the company support more purchases of smaller volumes while increasing customer loyalty through competitive pricing, better profitability, and faster revenue recognition.
While technology is a vital part of providing and supporting online commerce, data management also plays a critical role in ensuring that the overall experience meets customer needs and expectations. Using data across every stage beyond the digital store helps shapes the outcomes needed to deliver the customer's ultimate goal.
Consider my experience with purchasing a birthday present for my daughter during a recent lockdown. Knowing that her birthday was during the height of the Christmas shopping season, I decided to order her gift three weeks early. But unfortunately, after I completed the transaction, the online store informed me that her gift would arrive three weeks too late.
This realization was not to my liking, so I decided to contact customer support through a chat. After appealing my case, the agent provided a shipment date range spanning two days before and two days after her birthday. The agent shared that the retailer's delivery operations are outsourced, meaning that retailer has no control over the last critical mile of the customer experience. All we could do was hope that the gift arrived in time (it didn't).
Now, if the retailer's commerce technology converted every part of my customer experience, from my transaction to the customer support log and the third-party logistics partner's performance, my entire experience would have met my needs and my daughter would have gotten her birthday gift on time.
By consolidating this data (often scattered across multiple systems) into a single source, companies can look at their customers as individuals and design the experience around their unique journey. The agent would have a predictive, data-centric view of my buying journey. More importantly, every person involved in fulfilling and delivering my order could have pivoted their processes as needed to respond to my unique request.
Fueling exceptional experiences with data-driven control
Running an engaging, fast, and convenient online store alone is not a sound customer experience strategy. The real power of the customer experience is how the entire business model – from inventory assortment to delivery – fulfills buyer expectations seamlessly. And data is what fuels all the insights and actions needed to support it – whether a customer is visiting the store, checking out, giving feedback, or sharing their experience on social media.