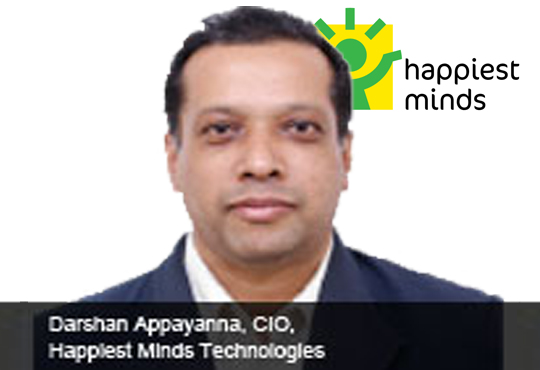 According to the Internet and Mobile Association of India, the internet usage on mobiles is pegged to reach 185 million by June 2014. This accounts for 76 percent of the internet user base in the country, thereby making India the fifth largest market for smartphones in the world. Another report by Mobile Marketing Association also confirms that 81 percent of internet users are between the age group of 18-35. Given the proliferation of mobile devices and companies having to deal with young customers and employees who are used to smart phones and instant communication, Mobile CRM has become a mainstream and necessary business enabler today.

While CRM has traditionally been used to synchronize customer interactions through sales, marketing and technical support by creating a single view of customer, it is now extending itself to mobile and social media CRM, to help empower all the customer-facing employees by providing real time information at their finger tips when they interact with current and potential customers. This is especially advantageous as with the availability of customers' social media public profiles like LinkedIn, Facebook and Twitter, companies can gain a comprehensive understanding of their target audiences' preference. This vastly improves the success rate of sales as the sales teams have instant real time access to contextual information and offer the right 'proposition' to the right person. On the back end, the sales team can also track the entire sales effort on-the-go with instant dash boards, order status, open leads, quarterly performance etc.

Mobility can be also be leveraged to improve customer experience inside the hotels and restaurants. If the sales associates in the stores are armed with smart devices, they can support customers with queries around additional product information and lead them to relevant products or discounts based on customer profiles. Similarly, empowered with smart mobile devices the hotel staff can point the customers to a variety of relevant deals, discounts and special offers in an instant.

FMCG sector is the biggest user of mobile CRM in India, where sales people and distributors of MNCs, small business and shop owners alike, are interacting and transacting with the customers through mobile devices. But this is not limited to sales and marketing. Mobile CRM is also extending into monitoring and tracking for safety purposes where traffic police are using the feature to gain instant information about vehicles and drivers real time. Taxi services too are using CRM, to track actual journey distance, generate paperless invoices and receive payment instantly at the end of a journey as well. Advent of mobility in CRM has taken sales and customer service efforts to the next level.