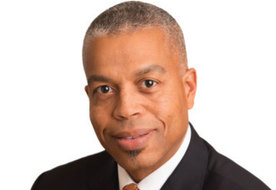 It is important to understand how cloud services can support IT performance goals and how end-users, both on staff and in the industry, will embrace the transition. A key to success is building consensus with senior leadership about how to bolster secure access to corporate information while increasing operational efficiency and productivity in daily business.
A few years ago, Truth Initiative executives wanted to review and improve their IT delivery to meet the organization's strategic plan objectives. They turned to an independent IT auditing company to identify productivity, security, and service improvements that would meet their objectives for fiscal year 2016 and beyond. As a result of the audit, the organization hired a CIO tore-engineer an IT department with performance goals focused on security, innovation and alignment with the organization's strategic mission.
We looked at cloud offerings and how well they would align with the strategic plan. We viewed technology and on-line services as drivers to help increase the ease with which we fulfill the organization's mission. The utilization of cloud services was one of those technology services strongly considered to better support greater access and availability to stored information.
Our effort to refresh our approach to technology based on the strategic plan, also coincided with a move to a new building. The move in particular gave us an opportunity to research the benefits of cloud services. We presented the pros and cons of moving to cloud services to our senior leadership team.
The pros significantly outweighed the cons. We were able to lower capital and operating costs to support and maintain various user platforms, including email, collaboration tools and connectionless tools for conference rooms. We were able to increase access, collaboration and security through the standardization of the applications on cloud services. Finally, we were able to increase the experience of our end-users while being more secure. In short, we enabled the team to work smarter, not harder.
At the same time, we were not 100 percent ready to jump exclusively into cloud services. Instead, we took a hybrid approach. We eased into cloud services, knowing that it would provide business continuity and overlap to the internal IT services that already existed. We looked at email cloud solutions, application suites that integrated conference room scheduling and visitor notification tools that were innovative and interoperable.
Our previous system used individual applications and platforms—an email server on the premises in Washington, D.C., with a back-up server in Chicago, and a variety of document sharing tools and other collaboration platforms. Our conference room scheduler was a separate app with no interoperability with an open architecture email platform, collaboration document sharing or video conferencing. Consolidation of applications and tools into cloud-based platforms allowed us to achieve both integration and standardization. The integration of new tools with embedded security and services into existing applications reduced the learning curve and users would not have another application or tool to keep track of on their computer. Shortly after the completion of our technology refresh, we were able to see some significant changes and benefits. With the consolidation of collaboration tools and move to cloud-based systems, we saw a 35 percent reduction in monthly recurring costs and about a 20 percent reduction in technology resources and spending.
Implementation of cloud innovations also helped to meet the IT performance requirements of senior management. The integration of all new applications, security, technologies and services was a team effort. All selected cloud technologies supported a foundation for a cable-free and paperless environment. The layering of our applications ensured secure business continuity across platforms for availability and connectivity from virtually anywhere.
Finally, enhancing the experiences of our end users started with providing staff with laptops and docking stations, untethering them from desktop devices. In an open space environment with secure wireless services throughout the facility, the flexibility of using a laptop or mobile device provided end-users the ability to move around and connect wirelessly to business tools, presentation devices, and collaborate spaces in real-time.
The flexibility extends beyond our offices. Whether the end-user is in our headquarters or away from the office, we maintain a strong level of security using Active Directory (AD) authentication synching, while pursuing two-factor-authentication (2FA) using smart phones, with our cloud-based applications versus establishing a VPN tunnel to access Intranet data-based applications and services. This was important, as the majority of our users have smart phones to access cloud services and conduct business away from the office. Access to our IT trouble ticketing system is easier with cloud access and allows trouble tickets to be generated from any mobile device or browser. We continued to expand cloud-based services with virtualized applications to include Fax, One-Number Mobility functions, and using available mobile Wi-Fi access versus a cellular data plan to make and receive business calls through the Web cloud.
The ease of using innovative cloud technologies and services helped to promote greater productivity and IT delivery satisfaction among our employees. Since the majority of the new technologies we utilize are cloud applications that are consolidated into services our users are familiar with, they felt more confident embracing the cloud services and tools.
The approach we used should be easily applied or replicated across industries. However, the extent which cloud services will be embraced by senior leadership and end-users will vary. And results in terms of overall IT operations, productivity and cost savings should vary based upon an organization's strategic plan.