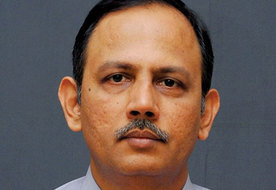 I have been in the business of providing business performance enhancement solutions across various industries for over two decades. But every time I get into a meeting to discuss the requirements for sales automation, one of the primary requirements is invariably the same – complete monitoring of everything that sales personnel do.
Organizations without sales force automation typically track each and every activity of their field force through series of reports/spreadsheets. With the availability of customer relationship management (CRM) software, it only made sense for them to replicate this in CRM as well. With CRM implemented, the sales employees did what was required by their management and updated the CRM judiciously. But the question to ask here is - are they doing it out of their trustin the utility of CRM or out of compulsion and fear?
It is true that a CRM application can very well track each and every incident of a sales person's day but this is not the only thing CRM is meant for CRM is a "CUSTOMER RELATIONSHIP" tool meant to empower the sales team to capture key customer information and interactions, enabling them to attract, acquire, retain, and satisfy customers. Despite knowing this, organizations somewhere down the line have started using it as a "Sales Micro-Managing Tool".
I do appreciate the intent of the VP-Sales to see which sales person is effective by tracking each and every activity of the sales person's day. Hence, let's have a look at few ways sales heads can use CRM as a sales automation tool to measure the effectiveness of their sales teams:
1) See the Big Picture: By properly analysing the sales pipeline of your sales team, the VP-Sales can see the big picture. The sales pipeline will clearly show how many leads the particular sales person has and at what sales process stage. This will further help the sales head to provide the necessary support and guidance to the sales person on how to proceed on each of the opportunities in the pipeline. The VP-Sales should not unduly bother about how many cold calls the sales person has made in a day. All that VP-Sales has to check is the pipeline to see how many leads the sales person has generated through cold calling. Just because a particular sales person has made 60 calls in a day and another one made 30, doesn't mean the one who made more calls is more effective. It only means this sales person is more efficient at making cold calls but ultimately what matters is out of these two, who generated more leads out of their cold calling.
2) Lead Response Time: Organizations are heavily investing into Pull Marketing Strategy and hence, driving increasing number of incoming enquires. At the same time, the life spans of these incoming leads are extremely short and hence, response time is of
utmost importance.
Use CRM to measure the response time of your sales personal for every lead assigned to them, specially incoming leads. Research has shown, organizations that contact an incoming lead within an hour of the lead coming in are seven times more likely to qualify the lead than those that waited more than an hour to respond.
3) Key Milestones: Sales heads should treat each CRM sales process step as a key milestone and should make an effort to study the average time it takes a lead to pass through each stage of the sales pipeline. This metric, will help sales heads quickly flag deals that are less likely to close by the amount of time they are taking to move from one milestone to another.
Sales heads can further identify bottlenecks faced by their sales personnel and coach them on how to bypass the bottlenecks.
4) Maximize Time Spent on Selling: It is paramount to study how much time your sales personnel spend on selling in front of the prospects (face-time) compared to other activities. Instead of micro managing each and every activity, VP-Sales should focus on ways to increase the face-time with prospects and improve the effectiveness of the same.
5) Enhance sales person productivity: With many offerings/products in their portfolio, sales personnel struggle to locate relevant fact sheets/white papers to be shared with the prospect. By using CRM as a knowledge repository, relevant documents can be easily made available on CRM for sales personnel to share. Hence, eliminating this roadblock enhances towards sales personal effectiveness.
In today's ultra-competitive market, only the well informed will survive. It is important to keep yourself and your team well informed to cultivate a data
driven culture.
CRM is an absolutely useful platform. One can use it for lead management purposes or may use it to help manage existing customers. It can be used to help you with your marketing communications or to gain insights on your sales team's activities to coach them towards success. It really can be used in number of different ways. Just be sure to use it the RIGHT WAY!