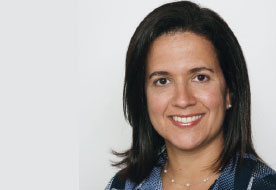 It is said that 'real work' doesn't begin until the deal is signed and closed. At GE, we're accustomed to complex deal negotiations, intricate, multi-national planning and strategy, and massive-scale mergers and acquisitions. But few could have imagined the enormity of what GE took on when the company announced on April 10, 2015 that it would sell most of its Financial Services assets. To put this in perspective, since that day GE has negotiated and closed more than$200 billion in dispositions, comprising almost 40 transactions taking place across more than 30 countries.

Who could have imagined the amount of work or the intensity involved in successfully transitioning and decommissioning all that infrastructure? Certainly, not I, and I'm a 24-year veteran of senior financial roles across many of GE's venerable businesses.

Off to a Fast Start

As The New York Times announced at the time, "GE is hastening to return to its roots as one of the mightiest industrial companies in the world, whose operations include jet engines, oil drilling equipment and medical devices. What it will mostly shed is GE Capital, a lender with hundreds of billions of dollars of assets." From Day 1, many transactions involved restructuring and regulatory approvals as GE Capital shed its non-strategic assets. The goal was to streamline GE Capital into just three go-forward businesses that aligned strongly with GE's industrial business units: Energy Financial Services (EFS), Aviation Services (GECAS), and Industrial Finance. Everything else, a highly-valued collection of leasing and financing businesses with variegated global customer bases and marketplaces, had to go.

And it all had to be divested quickly, and with as little disruption as possible to the businesses, customers, employees or marketplaces. By all accounts GE succeeded, having completed the sales process in record time. In getting there, GE Capital's employees had to band together and pull off the impossible, day after day.
Winding Up the Wind-Down

Following each sale, we quickly aligned cross functional teams by buyer to ensure successful and timely completion of Transaction Services Agreements (TSAs) that tend to last approximately 18 months and result in the full separation of each buyer from the GE Capital infrastructure. This is a huge milestone because until all assets are no longer being serviced by GE Capital systems, it is impossible to archive and decommission.

In parallel, we assembled teams to prepare for the full wind-down of our infrastructure that would no longer be needed going forward. We established clear plans to simplify and eliminate thousands of Legal Entities, Bank Accounts, Purchase Orders, Electronic and Physical Records to name a few. But at the heart of decommissioning is Information Technology. We needed to figure out the most efficient way to decommission hundreds of applications, on which the business was run, as well as servers, networks, licenses, laptops, etc.

Failure to accomplish this in the speediest manner would have resulted in excess costs that could have lingered for many years to come. The pressure was on and we needed to:

- Set clear and measurable goals: Being clear on what needed to be accomplished was the first step - articulating the context and importance of the work ahead created shared need and commitment.

- Motivate employees: Thankfully, more than 95% of the employees in the divested companies were offered positions with the new owners, leaving a hardy few who stayed behind to get the simplification and decommissioning job done. It is a tough proposition because the faster we worked to accomplish the objective; the faster many employees would be without jobs. We partnered with Human Resources to align incentives to secure key personnel as well as offer strong support as employees transitioned. Above all, we were candid with employees - they knew from Day 1 what the company needed to do, the timelines, and the impact on the teams and to them personally.

- Monitor progress: We immediately setup an operating rhythm which enabled senior management to review progress and to escalate challenges and decisions. We also established dashboards for key metrics to monitor progress towards our goal and reallocate resources as needed.

Lessons Learned

Many of you are CFOs of businesses in different cycles. Speaking in particular to those who are enjoying a growth cycle, I encourage you to always allocate resources to simplify your infrastructure. Pick a few project areas that drive costs in your business and attack them from an infrastructure standpoint. At GE Capital, we always invested in simplification and productivity, and this enabled the speedy execution of such a massive strategic shift. We also benefited from a strong pipeline of talent, experienced leaders at all the various levels ready to step up and deliver the business performance of a lifetime. We are very proud of all our employees have accomplished in the past 29 months.

How well prepared are YOU for your next big simplification project?