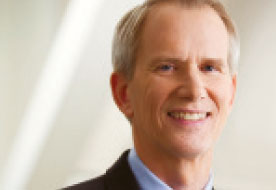 Imagine a world where intelligent automobiles communicate with each other to eliminate collision and adjust themselves to traffic conditions in real-time to eliminate congestion or an aeroplane that can sense the demise of its part or unusual level of vibration of a moving part that needs maintenance. These technologies are no longer science fictions. In the upcoming years, they will be pervasively deployed around the world and disrupt human behaviour.

The omnipresence of M2M is inevitable in today's interconnected world. The game changer is the ability to collect information from a small device and utilize communication technology to get it into cloud and leverage new analytics platform to analyze the data and feed it back in a closed loop way. Intel is keen on enabling all industries and businesses with new computing power and capabilities; whether it is optimizing the facilities in a factory by predicting motor's malfunction ahead of time, education or healthcare. In retail, communication between cash register and cloud will enable analyzing consumption models and observe supply chain; thereby automatically adjusting orders and distribution to deliver right products at the right place at right time meeting consumer's needs and optimizing entire delivery. The examples are endless since almost anything in our lives or work can be empowered by these technologies.

Accomplishing Aggressive Goals with SMAC

Our highly mobile workforce adopts social media tools as communication and collaboration platform. By tracking consumer or collective behavior with Big Data, we have achieved much higher RoI; as customers are being approached with solution for their problem. Utilizing Open-Stack solution framework, we are developing a hybrid cloud that allows an internal private cloud extendable into public cloud. Moving to highly virtualized cloud architecture allowed data centre hosting operation in Intel IT to cut cost by 40 percent over the last 3 years, while pro-visioning a virtual machine or server is being delivered in hours, which used to take months earlier. We are amalgamating these accomplishments with upcoming IoT, as we believe that billions of connecting devices tied to cloud and analytics would pave the way to numerous ad-vances affecting almost every person's life on the planet.

Key to Attain Competitive Edge

Being a major trend, lot of tools are being delivered across cloud computing servers in India. The only barrier to adoption is people's ability to absorb new technologies. All challenges fall under the basic theme of unprecedented IT revolution and how its application to business is rapidly accelerating. To increase velocity, organizations should educate their people about importance of speed and the business value associated with IT project.
Organizations must have well-trained solid workforce capable of leveraging and deploying new technology. The energized and motivated workforce should not only be able to tolerate change but champion it. Organizations need solid infrastructure facilitating such deployment and high performance level to gain the credibility of their own organization. On top of that, they should bring forth new strategies to run the business that empowers the company to stay ahead of competition.

Role of CIO

CIOs should be crucial in running the business and able to work with their peers, counterparts, sales, engineering, manufacturing as well as business unit and not just be used as a subordinate function providing infrastructure service like increasing efficiency of email or printer. They should be relentlessly focused on competitive challenge and leverage new techniques faster to optimize the business by identifying and ultimately providing better solution to customers; to survive in today's highly competitive challenging worldwide economy.

Being a separate entity providing IT services to Intel, we don't have mandates to just use Intel products. We operate as in-house enterprise customer and partner with our business to evaluate technologies and deploy them based on viability. Intel endeavours to share its best-known methods and achieve best solutions possible, so that CIOs and IT organizations around the world can learn and adopt our solutions.