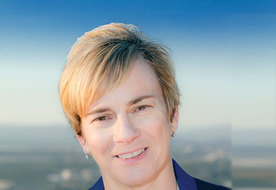 It wasn't long ago that buying software programs was a routine activity for Law Firms and Law Departments. What has changed, particularly in the last five years, is not only how we buy software, but how we manage it. Application Lifecycle Management is many things. It is a process, a discipline and a strategy. If you were to review the list of applications used by most law firms you would quickly identify the typical programs such as the Microsoft Office Suite, a document management system, a time and billing system and other tools. Most software companies license their software based upon the "enterprise" model where the number of users in an organization drives the per seat cost. The total per seat cost then drives the annual maintenance which can be upwards of 20 percent.
So what's changed? A number of things. Firstly, whenever we evaluate new software programs whether they are cloud based aka Software as a Service or SaaS, or hosted on premises we are looking not only at the functionality of the program but also how it fits into our information governance programs and our information security programs. If cloud based, does the software meet our basic security requirements? Is our data secured in the hosted facilities systems? Is the data encrypted? Who holds the encryption keys? If on premises, does the software integrate with existing systems? Is it compatible? What features are most relevant? Are there any security settings that we need to implement?
Secondly, how we buy or pay for software is changing. More and more firms are negotiating new terms and conditions that reflect today's business climate. This is particularly true of the traditional library research programs. The business reasons for negotiating favorable contracts not withstanding, the reality is we do not have to build a one size fits all desktop anymore which means that we neither deploy nor should we have to pay for every attorney, staff or other professional to be licensed to use software they will never use.
Our approach is quite simple. Find the best software or service and then negotiate the pricing based upon what we really need. If we are confident that only 2 percent of our community will use the software that is the basis for the software purchase. So instead of entering into an Enterprise Agreement, we buy in smaller quantities say 15-30 licenses. Then we negotiate the contract terms to include a provision to true up to the actual utilization of the software if it exceeds the base purchase or subscription.
Why do this? Our firms are responding to the pressures of our clients to keep costs down.
How? One way of doing that is to:
1. Truly understand what you need and who is going to use it
2. Not allow any agreement to auto-renew
3. Start small with any new software program and monitor adoption
4. Make sure that which is well intentioned is well utilized.
5. Jettison anything that isn't being used. This goes back to number 4.
As technologists, business strategists, business owners and administrators our job is to insure that the business gets the most value of any investment it makes. This means avoiding parking a software program never to revisit the original decision to purchase it. Constant evaluation and monitoring are key.