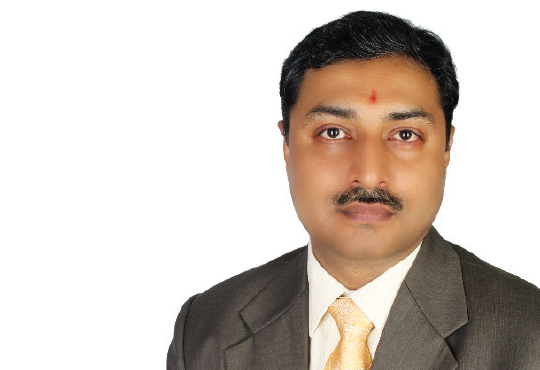 In early stages it was most prominent among the startups but now when its benefits are visible, large enterprises have shown their interest and started venturing onto it. Enterprises from every conceivable industry are transitioning their entire infrastructure and data ecosystems into the cloud.
Cost reduction is one of the most identified while several other benefits accrue to organizations. Organizations could concentrate on their core competencies while leaving the task of running IT infrastructure to the Cloud service providers. Further, through its adoption, organizations are expected to become more agile by increasing the overall pace of innovation, creating more efficiency no matter the size of the company. It could help them quickly provision resources for business opportunities, and also enables organizations to build virtual and "open" business processes, aiding its various stakeholders including customers, business partners, suppliers, etc. to connect and do business more seamlessly. Today organizations growth emerges from the Cloud's economic advantages of scale and scope that lower costs, improve speed of service, expand operational flexibility for users and reduce risks in IT deployment. It also enables an eco-system of innovative information and communications technology (ICT) applications in low-and middle-income economies that can advance their economic growth and social goals.
IT through its disruptive technologies in the last many decades have changed individuals and businesses way of functioning. The constant evolution of computing has helped businesses to automate and innovate providing them a competitive advantage in the global marketplace. Over a time IT has become a hygiene factor and large scale adoption has led to leveling of the playing field. Early adoption of the Cloud can provide organizations with an opportunity to transform their business models and gain a competitive edge.
The convergence of business and Internet, IT has, in fact, changed the lifestyle of people. Through social networking, virtual communities have become an indispensable part of our lives. Facebook, Twitter, LinkedIn and other virtual platforms have enabled millions to connect, share and leverage technology to enhance their life experiences. These platforms are different shapes of the Cloud which enables rapid development and scalability. The coming together of technology, business needs and economic factors led to the birth of the Cloud.
Data analytics in the cloud has been steadily gaining ground. Not only are more businesses using it than ever before, it may be the perfect ingredient to spur cloud adoption to even greater heights. Cloud-housed data analytics may indeed be the cloud's "killer application".
Digital marketing, social networking, and mobile applications can produce and use a lot of data, and since that all comes from the cloud, performing analytics in the cloud makes the most sense.Along with social, mobile and analytics, cloud technologies have earned a place as one of the core disruptors of the digital age. While it has matured over the years, its interaction with the rapidly growing data and analytics landscape suggests there are plenty more in the coming time. The idea of building an enterprise data lake in the cloud has started taking shape.It's especially attractive given cheap storage options that cloud players provide as well as the always attractive zero capital expenditure of hosted solutions. It would be more futile keeping in view the current focus on social media metrics and Internet of Things/Everything.
IT leaders rely on powerful analytics solutions that are on-hand all the time. Cloud analytics solutions will empower IT leaders to quickly spot potentially costly services and prevent budget overruns.
Self-service cloud analytics and data prep is now a reality, the chance of letting an individual move data into a cloud ecosystem quickly and with ease like "Ctrl+C" "Ctrl+V" and that too without a technical background is on the horizon. Simple solutions that largely decouple the complexity of data integration, staging, and transformation and focus solely on letting business users drop data into preferred cloud databases and warehouses are on their way.Solutions and services built to support this model will bloom like never before. Legacy solutions, compliance and a host of issues can keep a portion of an IT roadmap anchored on ground. The big cloud club has slightly eased and started to openly build practices around supporting hybrid deployments. This in turn has allowed smaller solution players already catering to this need in the market, and will undoubtedly encourage additional entrants into the space.
Cloud vendors would be selling APIs as new revenue streams. SaaS, PaaS and IaaS vendors will be pressured to provide rich sets of APIs, enabling security vendors and application vendors to provide value added services. These are few to be watched developments in regard to Cloud.