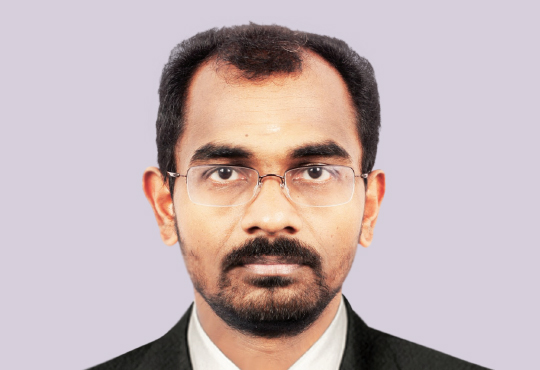 The smart-connected devices today open up numerous new services, product use cases, and even new business models that are changing the way we work. International research firm Gartner, has estimated that by 2020, there will be around 25 billion smart devices transmitting data to us, to the cloud and to each other.
The delightful possibilities that smart connectivity is creating today are as follows:
• Value-added services to do work better, faster and smarter. With ubiquitous connectivity, companies can gain access to radically new insights and significantly enhance user productivity.
• Taking customer personalisation & loyalty to a whole new level using insights generated from product usage, buying patterns and customer preferences.
• Pro-active machine management by predicting issues long before they actually occur, facilitates continuous machine up-time and accurate spare-part management.
• Data as a service - gather, share and exchange data with eco-system players and end-consumers to build new revenue streams.
• Integrated services in collaboration with eco-system players to provide consumers with a truly smart, connected experience.
An important aspect of this connected ecosystem is connectivity to cloud. Cloud has become synonymous with internet and the connected world. By leveraging it, business technology leaders can optimize assets, differentiate products and services, and transform customer relationships. This in turn has created a wide array of unique possibilities for device manufacturers. With the proliferation of Internet of Things (IoT) there is an increased need to address new business cases for improving customer experience.
Device to cloud connectivity enables digital transformation endowing global Original Equipment Manufacturers (OEMs) with the power of cloud computing. Interestingly, this creates a definite prospect for cloud engineering service providers to cater to device manufacturer's needs, thus helping shape their digital journey.
Today cloud engineering service providers are creating a cloud framework for building smart solutions around cloud connected devices. They are aiding product vendors to adopt cloud computing in order to build innovative and connected features as a service.
Across industries, there lies tremendous scope, as this cloud framework enables devices to connect in the cloud, store and analyze data. It provides product vendors with means to innovate and create new services around products to give their end consumers a truly delightful digital experience.
The specialised service provider offerings ensure increased agility, better elasticity, and automation and help OEMs better cater to their customer needs and optimize device performance.
Cloud connected devices are creating new opportunities for customers catering to new use cases, end-to-end services etc. by acting as a cloud enabler. Service providers are giving opportunities to OEMs by providing the digital transformation enablers viz.
• Cloud based management and decision support systems
• Web scale and cognitive computing
• Software defined data center
• Device to cloud connectivity services
• Continuous development and integration
Through cloud connected devices cloud engineering providers are empowering enterprises to adopt cloud computing and realize their connected vision:
• Assess the right cloud solution for the business environment to maximize cost optimization, agility, security and compliance
• Seamless connectivity between any device and any cloud platform to provide users with anytime, anywhere access
• Data collection, storage and analysis on the cloud to deliver the right data to the right user at the right time
• Lighting quick roll-out of fresh offerings on the cloud with the use of reusable components and frameworks
• Building of highly scalable, secure and available cloud applications through DevOps framework
The smart-connected devices create entirely new opportunities and eco-system for product vendors. It is important for every product vendor to create a vision for connected devices, and new integrated products and services through the connected vision.
We live in a world that connects more than five billion people by means of devices and sensors over the internet. We are seeing a paradigm shift as this connected world grows in number and strength. This connectivity has become the backbone of the new digital journey for most of the enterprises.