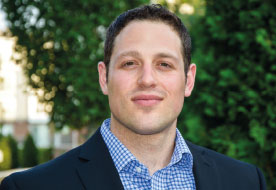 Design best practices are imperative when thinking about mobile native, mobile web or a 'hybrid' solution. Which strategy is best for your organization?

One of the biggest challenges financial institutions have to continuously think about and stay at the forefront in this ever-competitive digital space is the fact that most banking transactions are initiated from a mobile device. The digital landscape has changed dramatically over the last couple years- The adoption of mobile banking continues to surge.

Mobile phones, specifically internet enabled smart phones, are the preferred devices for all banking transactions. As a practitioner in this field, having led several mobile-centric transformations, I make sure every webpage we build is tailored for mobile& tablet visitors. Customers not only expect features like bill pay, RDC (Remote Deposit Capture) &P2P to be mobile ready, but also expect newer technologies such as Artificial Intelligence to be integrated with their mobile apps. Think how exciting it would be for customers to give a Siri financial transaction command through iMessage via P2P apps or to even manage their finances by chatting with bots- web robots- that act as their personal financial advisors with their ability to learn &adopt to the customer's financial needs and provide insightful recommendations. To roll out this technology successfully, it is recommended that financial institutions phase out the technology into smaller releases as a small misconfiguration or IT error could expose massive losses to the users within the PFM (Personal Financial Management) framework.
Mobile strategies must resonate and drive user engagement. User centered designs in a way is an accelerator to enhancing customer satisfaction as it touches on all aspects of usability, brand recognition & the interaction between product and users.

Build Strategy: What's Right for You

You do your due-diligence & you know which features you want to roll out to your customer base. Now the bigger question is whether these features should be built within the native, web mobile or 'hybrid' ecosystem. Each platform has its unique advantages. There really isn't one 'right' solution for all. As on organization, prioritizing the roadmap is key in knowing what and when to roll out features. Native apps tend to be faster & more responsive. The biggest advantage with native apps is the ability to leverage the phone's hardware functionality such as the devices camera, GPS& telecom system-something web apps can't clout. One challenge we should keep in mind when designing native apps is the fragmentation of mobile devices. What we have done in the past was use data and analytics to come up with a list of devices and hardwares being used the most by our customers and prioritizing our development roadmap to target the top 5 used devices. Accordingly, we built all the apps keeping in mind certain user touchpoints that we felt were important to the user's experience such streamlining the onboarding process, dispute process & security in terms of fraud prevention technology.
On the other hand, mobile web apps biggest advantage is the fact that you only need to have one code base for all the different types of devices (IOS, Android, Tablet, Blackberry)- something native apps can't support. Another advantage with web apps is the speed in which organizations can push an update to their users; there is no need for the app store to review and approve the update. 'Hybrid' apps (web pages that are built inside a native app container) tend to be more time feasible and cost efficient for development. Its use of common open standard front-end technology like HTML5 makes the app scalable to more devices and platforms.

The choice of platform to develop largely depends on the market demand and desired functionally. Regardless of the app being developed, it is very important to provide consistent user experience across all devices and platforms. The smooth & consistent transition from one page to another within hybrid apps is crucial. I can think of many instances where I observed UAT groups flagging inconsistencies when they were navigating from one widget to another. As the team was investigating the root cause(s), we had to find workarounds as an interim solution to meet the demands of our customers even when that meant connecting the app's backend directly to the financial institutions core system instead of leveraging our newly built fast data rendering APIs (Application Programming Interface). Ultimately, from a business perspective, it makes more sense to have slower than desired functionalities available to our customer rather than putting the app down until a robust solution is implemented.

Continually Optimize the Experience

There are many exploration ways to support UCD. It starts with knowing your personas, their goals and their Journey. Once that is fully vetted, concepts must be generated and validated. The last step in the process is to measure success; solicit feedback together with pain points & measuring KPIs.

This is a continuous iterative cycle that requires financial institutions to be innovative in their own way. Empathy; living and experiencing the users pain points and state of mind strictly from their perspective is a big part of this process. The fintech sector is very promising; organizations must recognize that successful launches might require multiple tries, many prototypes and failures at times.