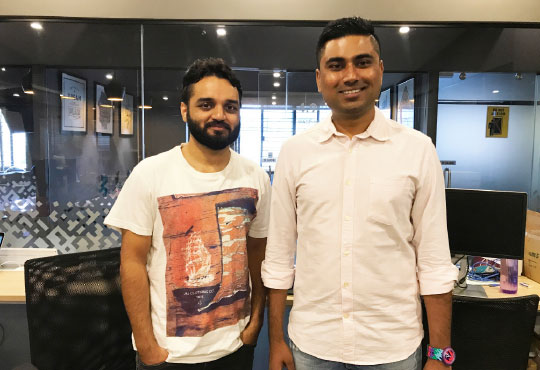 Traditionally, access to data and the derived insights lay in the hands of the selected few. Business users would wait for data analysts to delve deep into data, and provide pro­phetic insights.
Traditional BI tools only had analysts accessing and using them. Forcing business users to wait for answers and often give up asking. Other BI tools let everyone do their own analysis, only using the data they capture. The downside to this is they miss the complete picture.
"Modern businesses need to bring the power of analytics to everyone by democratizing Business Intelligence"
Such constraints invariably limited the dissemination of insights to the ones in dire need of using those in­sights. Imagine a Brand Manager waiting on historical ad-campaign performance report to use the insights in allocating advertising budget for the latest ad-campaign. Blame the slow inter-departmental bureaucratic process and the lack of collaboration in BI tools for creating such bottlenecks.
With the traditional BI tools, there were no on-demand insights available and the 'tribal knowledge' of business users lay unutilized. Such failure to bring in­sights to decision makers at the point of decision and action is termed as the Last Mile Problem of BI.
A lot has changed over the years, BI tools have be­come more powerful, fast and collaborative. The future holds promise to make them even better and efficient. Let's see how.
BI Democratization - Addressing the Last Mile BI problem
Democratization, when it comes to Business Intel­ligence, is about empowerment - giving individuals greater freedom to access data and use it to make data-driven decisions.
The journey from data to decisions comprises of three critical ingredients that include accessibility to data, availability of analytical tools and lastly a thorough understanding of using data and tools or data literacy. Of course, it is unrealistic to expect everyone in an or­ganisation to become data scientist - but to be able to scour insights from data is the bare minimum.
BI has evolved from an IT specif­ic function to an organization-wide function. Business users are now be­coming quasi-analysts making use of data to make informed decisions. In a recent announcement, Airbnb, the world leader in short term rentals, embarked on creating Data Univer­sity to educate and empower all its employees to make data-driven deci­sions; democratising BI across the company.
Harnessing the power of Cloud
With the advent of Cloud BI, the issue of data accessibility is largely addressed. Using Cloud, data can be accessed anywhere, anytime, by anyone, and more importantly, in a governed way. It has reduced storage costs, made access to organizational data, and the insights faster and con­venient. On top of this, Cloud has brought inbuilt collaboration to BI tools. Business users can easily up­load data to systems, simultaneously extract insights in real-time (flexible data ingestion and insight extrac­tion).
The first set of applications that were deployed on cloud were 'System of Records' applications like Sales­force or Zendesk. These applications came with their own dashboards, which allowed business managers and users to quickly get relevant insights. However, the dashboards were only capturing data stored within the application. So, while a sales manager could see the sales funnel or efficiency, for him to get a view of the marketing campaigns, he would have to do a lot of additional work, outside of SalesForce.
But with the advent of cloud data-warehousing platforms like Amazon Redshift and Google BigQuery, en­terprises can now pipe data from any cloud or local application into cloud-scale warehouses - thereby, making it fast, simple, and cost-effective to access petabytes of data for BI tools to glean useful insights quickly.
On top of the cloud warehous­es, you can use tools like Looker and Qlik, that help you model your data within the organization, to get a single view of truth. These tools also come with self-service analyt­ics functions like pivoting, filtering, and the creation of customized dash­boards.
In addition, there are self-service BI tools that bring data democrati­zation by enabling business users create their own queries, reports, and visualizations. Tools like Tab­leau Public, Power BI, Google Data Studio empower end users to use BI tools with little or no prerequisite know-how of statistical analysis, and data mining.
Widely used collaborative plat­forms like Microsoft's SharePoint, integrates with Power BI (a cloud hosted BI platform) for data analy­sis, storage and reporting. For ad­vanced, deeper self-service dash­boards there are tools like Collabion Charts to create complex visualiza­tion e.g. forecasting, trend analysis, funnels, multi-series charts, interac­tive charts with drill down layers.
Going forward, modern busi­nesses need to bring the power of analytics to everyone by democratiz­ing Business Intelligence. This calls for a shift from old-school top-down decision making to empowering business users in making data-driven decisions. Such shift will bring more and more collaboration as opposed to the old model of business users working in isolation. Ergo, it is not too much to say that going forward BI democratization will be a decid­ing factor in determining success for businesses.