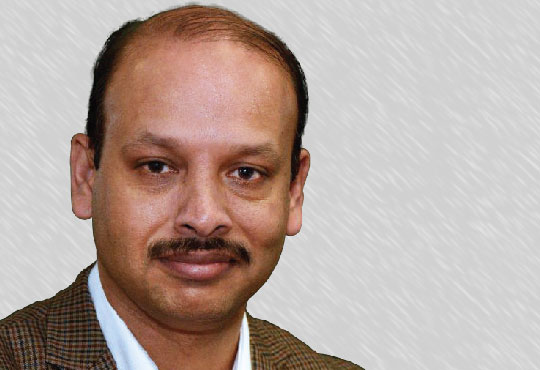 Imagine a scenario where you own a car which readies itself as per your calendar schedules with climate settings and knows exactly where to drive so that you don't miss that important appointment. Similarly when you drive your doctor gives you a call stating that your blood pressure level is high and you need to stay calm and also reminds you on the need to regularly exercise. By staying healthy, your health insurance company sends you compliments and also a discount in your health insurance premium! While fishermen are being advised on where to spread the net for better catch, farmers are being advised on better price for their produce.
The above are few examples of smart technologies which are changing the way we work and enjoy life every day. The impact is everywhere to see. Change is imperative for everyone - The "No ulloobanao-ing" in the TV and "jasmine revolution" to the producers of various products and services. Consumer has information on fingertips and future successful enterprises have to define strategies and tactics to sustain growth and profitability. In short, today's enterprises will have to become "mobile enterprises" to survive.
Going Mobile
In order for any company to become "mobile", it should have three key components. First one is a Cloud platform which allows any smart device to link, authenticate and consume services which are authorized. This is the platform which enables enterprises to monetize their unique capabilities. For instance each time you download a song from iTunes, you access the iTunes cloud and then authenticate and pay which in turn allows you to download your favorite music. Secondly, the company has to build Mobile Applications. Every enterprise has to develop their own apps with smart technologies to enable the consumers to enjoy the offering. These apps can drive insights on consumer preferences and feature usages which in turn allow enterprises to become more consumer-centric. Finally an easy-to-use Web-presence platform is required which allows the enterprise to share and collaborate with customers 24 hours a day.
The miniaturization of processors and reduced cost of memory has crossed a point where extremely powerful devices can now be owned by average common man. These devices are empowering them as never before.
According to Forrester, in 2019, users will download more than 33 billion apps in EU-7 (France, Germany, Italy, the Netherlands, Spain, Sweden, and the UK), representing more than 13 percent of all downloads worldwide. As Android captured 66 percent of the smartphone market and 53 percent of the tablet market in the EU-7 in 2013, the majority of these downloads will come from Android devices. Driven predominantly by smartphone and tablet growth, mobile revenues will double to reach $10.5 billion by 2019, up from $5.1 billion in 2014.
Unlike the past, enterprises which aim to survive and thrive in mobile era will need to develop following capabilities:
Digital: Every enterprise should have capabilities to manage brand on the internet. Rather than days and weeks, it takes only minutes to damage brands permanently. Managing experience of consumers on every interaction with the brand needs to be monitored and acted upon. Quick response teams are the need of the hour.
Adaptability: Gone are the days of market surveys, product mock-ups, development, test, release and then field service. Future is about "minimum viable products", quick releases, feedback loops, continuous improvement etc. The product life cycle is much shorter and smarter. Agile with sustained sprints and release calendars is the mantra for these companies.
Big Data: Every interaction with the consumers is critical for the future connected enterprises. Whether it is listening via the product feature usage and experience or listening via social media on brand sentiments, future enterprises should have capability to process huge amounts of structured and unstructured data to derive meaningful insights and associated responses. Google, Amazon, Flipkart and facebook are leading the way here.
Culture of embracing change: In future there is only one thing which is constant – Change. Future enterprises should have the workforce and culture which excites and seizes opportunity every change brings rather than resisting the market forces. From Nokia to Sony, we have many examples where global enterprises failed to capitalize on change.
Internet of Things is here to stay
Companies which aim to grow profitably in future will have to invest in developing capabilities to connect and interact with consumers digitally and adapt themselves much faster. It is about technology delivering value to consumers by understanding them individually rather than expecting the consumers to learn everything about the products or services to use it.