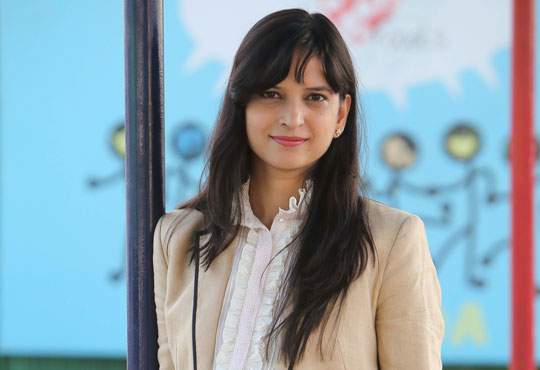 Building up a strong Digital Ecosystem has become the need of the hour for every organization irrespective of the nature of their business, especially, the media. It is extremely important to create awareness as people still believe that a secured digital transaction is a myth. The truth is that offline card transactions could be more vulnerable to breach than online. And thus it is important to educate the consumers as to why a Digital Ecosystem is all about convenience, security, safety and efficiency.

Over a decade ago, when the digital eco system was introduced in the country, there were only a handful of consumers who chose online payment and online shopping. The same goes for the case of online travelling, where people began to realize that movie and travel tickets could be brought online. This is how the Digital Ecosystem started growing. It's true that there have been instances of glitches and errors earlier. However, these consumers themselves admitted that logging in to the website for a ticket was much better an option than waiting in a queue. Consumers still at times face disrupted live streaming even with the 4G and broadband connections. However, one must realize that these are just small hiccups and I frankly believe that India proposes an extremely bright future for the Digital Ecosystem. Recently, I had been to a bank, where it took me hardly few minutes to open an account as I had emailed everything to them in advance. If it was 10 years ago, I would have been in the bank for an hour to say the least. What I understood from all this is that the consumers will be interested in what you have to offer, if you put forth a good value proposition.
The Mobile has turned out to be an excellent medium as one no longer have to be tethered to a computer system at home or office to access the internet. With smart phones available at affordable prices, people will find a way to transact online. Once the basic infrastructure issues are tackled at the grassroots level, people will be compelled to venture out and test the Digital Ecosystem and that will pave the road for improvement. Cities like Ahmadabad and Pune in addition to the metros have accepted Digital Ecosystems as way of life, thanks to the e-commerce companies who spend a considerable amount of moolah so that the consumers find it easy to buy online. People have now started to buy groceries online and enjoy them being delivered at their doorstep. I believe that revolutionary changes like these happen when the internet becomes cheaper further. It is heartening to see that the government is taking a huge initiative to educate a lot of establishment.
Digitizing a lot more of the ecosystems will in the long run pay off. From my experience, I have seen that in the last 15-16 years, digital has been transforming the world and it all started especially with the telecom revolution in India. In the beginning, they were faced with questions as to how a middle class person would be able to afford an expensive mobile connection in the country. But now you can see rickshaw pullers owning two handsets. Obstacles and oppositions will be there in each step, but in the long run, all that matters is that the value proposition you offered is realizable. So for now, right investments coupled with right decisions should be taken from the locked up perspective.
The digital media has changed the world around us, young generation in small towns and villages are using Skype to interact with people outside the country. Internet should not be seen as an English-only medium, rather it should be understood that the true success of Internet will be portrayed if the content is also made available in regional languages. However, it could take about another couple of years to really make a good difference taking in regard that it took almost four to five years for mobiles to transform everything. Seeing that a lot of Government initiatives that are taken at the national as well as the state level have created ample awareness among the consumers, the corporate and the media houses have joined the cause. I believe that in about another 3-5 years, a lot of people will be aware of how best to utilize internet and how to really use this to improve the lives to make life easier.