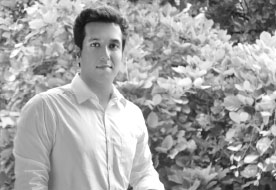 "Education is something which remains when one has forgotten everything he learned in school" - Mark Twain
Experiential learning as a concept was introduced by David Kolb as a 4 step approach to understand, evaluate, experiment and reflect a particular problem and learn something new from the same. Basically, it means learning through diverse experiences. Experiential learning has famous in schools for quite some time now and various education systems in various countries have figured out diverse ways to use this particular theory to help students learn in a much more efficient manner and retain information for longer periods of time through a practical learning approach. On the other hand, 3D printing technology is revolutionizing various domains like, Architecture, Aerospace, Medical, Fashion, and Automobiles. 3D Printing is considered as the 4th Industrial revolution and is already changing the way we use objects, from tools, clothes and housing and even body parts.
The use of 3D Printing, specifically in Education sector has recently seen growth where schools and colleges have started adopting these technologies for prototyping purposes and also bringing innovation in various forms at the core of classroom teaching. India has seen a recent growth where a lot of new Education startups like have come up offering 3D Printing curriculum for school and colleges synced with school's academic curriculum to provide experiential learning by incorporating numerous STEM topics and therefore making every day learning more interesting and enjoyable.
Imagine a student who dreams to be an archeologist and wants to study the fossils of Triceratops kept in the National Museum of Los Angeles, but would never get a chance to experience and see how it looks and feels. However, using 3D printing he has the opportunity to create a surface 3D model of it and print the same to understand its structure and study it. Thus, encouraging his curiosity and helping him chase his dream.
3D Printing in education can be introduced in various subjects. In Maths, students can understand complex 3D graphs and equations and how they actually mould the physical world. Science offers a plethora of applications, from creating drivable cars, understanding molecular structures in organic chemistry, knowing how a catapult is designed and works, to building social Impact projects in the medical sector around Prosthetic Hands. In Geography, 3D printing physical topography and terrain surfaces to have a better understanding of land. In Architecture domain, students get to create prototypes of their designs and bring them to reality, Thus making the process faster and more realistic.
21st Century is witnessing a big transformation from Digital to Physical world in the Education domain where experiences and skills are valued, if not more but equivalent to Academics. Government studies indicate that one of the top jobs by 2020 will be one of a 3D printing technician. (Source FICCI, Manpowergroup)
There are 6 major benefits why 3D Printing should be integrated with experiential learning and implemented in classrooms:
1. Bridges the gap between Digital and Physical World: By moving beyond theory into the realm of learning through experiences with the help of 3D Printing technology where students are no more learning through textbooks and digital medium but are now physically involved in the process of learning.
2. Better Engagement levels: Studies have shown that when students learn through experiences they are more motivated and also enjoy the process of understanding concepts by participating in actions which lead to the required results. Hence, they look at learning as fun thus making the environment engaging and interactive.
3. Creates indicative Mindset Changes: "Leadership, like swimming, cannot be learned by reading about it", truly said, hence when a student independently designs something on his own like a car, where whether it's a sedan, SUV or a hatchback, it is his/her pure visualization and the confidence they get when they make a pure application where they 3D print, assemble, integrate mechanics and electronics and finally race that car it gives them immense confidence thus letting their curiosity reach to infinite limits.
4. Accelerates Learning: Students tend to learn 90 percent more effectively through technology as it makes them curious about the tech, how it works and what kind of applications it can have, thus when linked with their academics it proves to be an effective learning tool to provide a hands-on experience unlike anything else they have seen.
5. Creates an environment for Personalized Learning: When students are given freedom to visualize, design and create, they feel empowered and confident in the process. This kind of learning makes way for students to figure out and go beyond classroom and textbook learning and hence pave a path to understanding various concepts.
6. Give students the power to create what they learn: Students are bounded by an academic curriculum, but if somehow the academic curriculum feels like a playground or software or an app where they design their own curriculum and learn and include design thinking to solve real-life problems the learning becomes more intuitive and hence fun.
3D printing education in India is just starting up and the future of the industry looks extremely bright. With costs of the machines coming down, technology becomes more and more accessible to students and schools alike. Awareness will play a key factor in the Indian context to incorporate 3D printing into school's curriculum and structures and therefore we would require a lot of government funding and programs like ATL( Atal Tinkering Labs) establishing in the near future to provide the right channels and funds to schools to incorporate 3D printing.