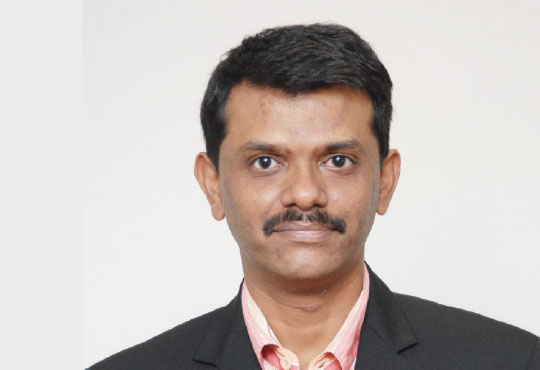 The Internet of Things is at present con­necting enterprises to capabilities that eliminate the need for tedious manual pro­cessing. IoT is bringing more clarity to organisations in terms of data gathering and analytics. Since IoT enables automation of the existing mundane data collection processes, the accu­racy of the data being collected is no longer subject to manual errors. As a result, the integrity of the collected data as well as the analysis is far more enhanced. IoT­ thus brings a slew of capabilities to enable organisation­s with better analytics and more clear and accurate data. However, these capabilities will also have an impact on the organisation's work culture. As more and more IoT devices begin to emerge, they will impact the way data is gathered and the way we work. Some organisations will perceive this as an area of improvement, while others are likely to see it as a threat and therefore, it is going to be creating a mixed reaction and also some confusion among employees. While organisations will benefit from these automation capabilities, one of the biggest challenges that they will encounter with large scale IoT implementation, is to counter the fears of the employees impacted by IoT projects. It is necessary for employees to recognize IoT as a tool that will enable them to work more efficiently.
Key Factors Influencing IoT Implementation
One of the key aspects that companies need to consider when implementing an IoT project is security. The security in IoT projects must begin at the very basic level. While procuring an IoT device, it is important for companies to adopt a strong procurement policy and procedure that outlines the security policies of the organization. Vendors will have to comply with these procedures while bringing in any new device. Since IoT devices do not have a very large memory, companies must deliberate if the standard protocols used on the IT side can be used on the IoT side as well. These are angles that the companies will have to consider during the procurement process and not as an afterthought. So therefore, when it comes to security in IoT, it is security by design. When the IoT infrastructure is being designed is when companies will have to think clearly about the security features and functionalities that they need to incorporate into their IoT devices and infrastructure.
Connectivity is another important aspect that should be focused on for IoT to achieve its complete potential, especially in the consumer space. The key pain point to be addressed in the consumer IoT space is to understand the specific needs of the consumer. Since security is also a major issue for consumers, developing the right kind of service with the required level of security will play a critical role in making the consumer IoT market successful.
IoT companies are also frequently confronted with concerns surrounding talent. Around 45 percent of IoT companies struggle to find security professionals to meet their security demands. In order to address these challenges, organisations must adopt a long term approach that involves incubating the right kind of talent by working in close association with universities across the country. A large scale initiative is required from across various different organizations where both the IT service providers as well as the end users will collaborate with the educational institutions by sponsoring and organising activities to develop the right kind of curriculum and incubate the required talent. That is the most feasible way for Indian organisations to acquire this talent over a period of time.
As companies start building their IoT infrastructure, one of the critical things to be taken into consideration is to check the maturity of their existing infrastructure. While deploying IoT devices is one thing, making use of the IoT infrastructure will depend on the maturity of the mobility initiatives within the organisation. When it comes to IoT and reaping the benefits of IoT, companies will also have to invest in operational analytics where the maturity of the analytics tools and practices employed is more advanced. Furthermore, Cloud is a very important aspect of IoT, as it will play a key role in ensuring that the data, information and the analytics are delivered to people spread out across various different locations. However, the question of the number of organisations having a real mature Cloud strategy still remains to be addressed. As IoT projects begin to converge with digitalization, organisations must scrutinize areas such as their mobility initiatives; analytics practice within the organization as well as their Cloud Practices. Lastly, companies will also have to look at their security infrastructure and determine how secure their OT (Operational technology) infrastructure is before they decide to adopt large scale IoT implementation.