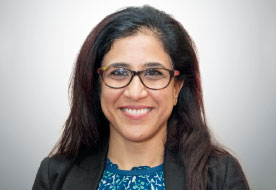 At a conference on April 12th, 2016 in San Francisco, Mark Zuckerberg, unveiled bots in messenger that allowed users to undertake tasks like checking for news updates, organizing meetings, ordering food or booking a flight from the messenger window itself. Many in the technology industry believed that this was the beginning of another bot based economy. Following the same suit, Telegram with more than 100 million users, launched a bot platform and a 'bot store' that delivers news alerts from media organizations and feeds that link to football videos, movies and more.

The bot economy already has the industry leaders rooting for it; from Microsoft with its disastrous attempt "Tay" to Facebook who is eager to play a larger role. Amazon has already seen tremendous user response to Alexa, its voice triggered bot.

Given the limitations and drawbacks of applications, we foresee a considerable spike in the demand for bots in the months to come. Much like web pages, they live on servers and not a user's device making them easier to create and update. This also makes them attractive to businesses that have shied away from developing their own apps - big brands as well as smaller restaurant outlets and retail stores. What makes Bots especially superior is not just the ease of use and deployment that they come with but also the intuitiveness and intelligence that they are capable of. They get better with every interaction and response that they are exposed to backed by the AI/NLP technologies.

The economy today faces an ever increasing need to make everything personalized for each of their customer and customer interaction. This need has sparked a lot of interest in business which has been further made evident with the growing demands from enterprises for newer and richer ways of engaging with their audience one on one. With the popularity and emergence of marketing automation that has surfaced, chatbots are perfectly positioned to provide individually tailored responses and services just like it would be from a human interaction. Powered with artificial intelligence, content can also be fine-tuned for improved relevance to the user. Consider this, while you were purchasing an outfit on an ecommerce site, you also got assistance in finding the right accessories to go with it or tips to complete your entire look, with minimum manual search efforts required from your side. Well, that's the kind of smart support that a bot brings in to the whole user and shopper experience for consumers and to add another level of depth to that experience, there is extensive research and development that is currently underway to make the bots even emotion savvy and responsive.

The tricky part here however lies in designing good text-based interfaces. There are many ways in which users can try to communicate with bots for addressing a single query or search request. "Tay", was designed to impersonate a millennial but started conversing in offensive tones drawing from the vocabulary it had built from its user interactions on Twitter. Facebook scaled back its AI bot program when it hit a 70 per cent failure rate. However, there have been alternate successful instances of many startups that have surfaced in the last few months like Digit - that allows users to interact with their bank and provides saving tips, MeeKan - that sets up meetings for Slack users and a flurry of travel bots that provide travel booking searches and other travel related services. There are a host of opportunities within the travel, banking and the healthcare sector where bots can revolutionize customer interaction at lowered costs. These industries are flooded with countless customer interactions on a daily basis and the positioning of bots can have a huge impact on their direct costs like dedicated human personnel and other technology resources that are required to support the manual interactions. Businesses can soon be seen to have a Bot persona just like phone numbers and a website. Speaking of global scenarios, restaurants in China and Singapore are already taking orders via instant message.
Going by available online statistics, HDFC Bank's OnChat has witnessed a 160% month-on-month growth in transactions. The bot sends personalized communications to customers like payment reminders and is smart enough to decipher a mix of Hindi and English in a colloquial manner of conversation.

In a recent publication, Juniper Research predicts that chatbots will save companies around $20 million in 2017, and that figure could grow to $8 billion per year by 2022. As organizations expand their chatbot investments, they will are seen to be focusing on better personalization, more comprehensive information dissemination and an engaging personality.