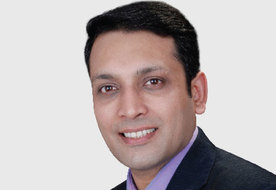 Organizations operate today in an era of the empowered customer and in a competitive environment where traditional methods of differentiation are less effective. In this new era, customer experience has become the primary differentiator and driver of business value.

Gone are the days when interacting with your customers was primarily a human experience, face to face, on the phone, in a store, or at an event. You had control over the information that your audience saw, and customers had to come to you for information. The journey from prospect to customer was more linear, and businesses found themselves with a great deal of control over the entire sales cycle. Social networks & explosion in the number of mobile phones have radically altered the buying process and the way people want and expect to do business with you. Customers can make buying decisions without ever contacting your company. Clearly, customer experience matters more than ever before.

Managing the entire customer experience and evoking positive feelings requires a disciplined and dedicated approach. Creating great customer experiences includes three key elements:
• Connect and engage: Ensure that your customers can get to you whenever, however, and wherever they desire. Create simple, consistent, and relevant experiences across all touch points and interactions.
• Know more: Get as much information as you can about your customers prior to the current interaction. Having the right information at the right time improves your ability to retain customers and help them to become repeat buyers, personalize content, messages, and offers based on real-time decisions and recommendations using analytic insights such as "next likely purchase" and "next best action."
• Make it easy and rewarding: Improve efficiency and accuracy with cross channel order orchestration and fulfillment. Enable "anywhere, anytime" interactions with intelligent self-service and at-the-point-of-need assistance. Proactively engage customers directly in social networks and reward best customers for total lifetime value, including referral value

A customer experience strategy is designed to help companies and organizations across many industries create the consistent, connected, personalized, efficient, and rewarding experiences their customers and constituents want while generating real top-line and bottom-line business results. The customer experience strategy helps companies and organizations acquire new customers, retain more customers, and improve efficiency, creating the great customer experiences you want.

Below mentioned are the factors that require a comprehensive set of customer experience solutions:
Social: The organizations can listen and engage with customers across social media platforms and collaborate and build engaging applications and enriched social experiences across facebook, social sites, and mobile phones and tablets.
Insight: Leverage customer data to deliver great customer experiences; create a single source of customer information; scale relevant content, search results, and merchandising across customer paths; and use rules and predictive analytics to make better decisions faster.
Marketing and loyalty: Manage the entire marketing cycle from planning and budgeting to execution and analysis; create personalized and contextually relevant experiences across Web, mobile, and social channels; and manage and integrate multichannel loyalty programs.