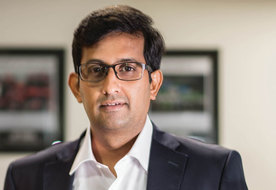 The Internet of Things term was first coined in 1999, but it is only in recent past that IoT has picked up amongst the industry. IoT has the potential to create massive disruptions and is garnering intense interest in the press as start-ups and established IT firms hasten to jump aboard this bandwagon. A lot of mergers & acquisitions are also taking place in this sector with the likes of Google's acquisition of Nest and Jasper's acquisition by Cisco.
The main reason what we think for sluggish development and limited commercialization is that IoT is not the transformative disruption at the moment as lot of folk imagine- there are simply too many missing pieces that industry needs to work on. Devices & sensors capturing the data and algorithms to handle the front and back ends of the IoT is taking too much of importance and the middle bit of infrastructural gaps that lie between the sensors in things and the data analysis performed by servers in the cloud at the centre is not getting the attention that it seeks. These less focused middleware issues of standards, interoperability, integration and data management- especially privacy and protection from malicious attack along with product liability, intellectual property rights and regulatory compliance are going to take a long time.
All these hurdles are falling quickly and the industry is rapidly adapting to this Disruptive innovation. Just like smart phones, which picked up massively in the last 5 years despite being present before, we believe the future holds good for IoT even if the present looks tough.
The whole IoT story is about creating value by connecting physical devices and sensors, analyse the data to understand the patterns and trends. The data driven decisions have the potential to drive business and industries to new heights.
Currently much of the residual or edge data created by IoT is not used but holds great value. By bringing cognition to the internet of things i.e. by combining data from devices with information from other sources such as weather and news events, we can use the resulting analysis to drive decisions on everything from predictive maintenance to everything. In summary we need the Internet of Things to be smarter than it is by getting more value from the data it produces and this can be achieved by cognitive computing systems.
U.S. Federal Trade Commission chairwoman, Edith Ramirez, addressed the Consumer Electronics Show in Las Vegas earlier this year, warning that embedding sensors into everyday devices and letting them record what we do could pose massive security risk. The small size and limited processing power of many connected devices could inhibit encryption and other robust security measures. Some connected devices are low-cost and essentially disposable, if vulnerability is discovered on that type of device, it may be difficult to update the software or apply a patch.
IoT companies have to enhance privacy and build secure IoT devices by adopting a security focused approach, reducing the amount of data collected by IoT devices and increasing transparency and providing consumers with a choice to opt out of data collection. The Internet went through a similar phase two decades ago. The Internet is still not fully secure, so we can't expect IoT to be secure, either. However, security is constantly evolving to meet new challenges, we've seen it before, and we'll see it again, with IoT and subsequent connected technologies. Technology always advances. New manufacturing processes generally result in faster and more efficient processors, and sooner or later, the gap will close, thus providing developers with enough processing power to implement better security features.
Companies need to take an integrated and holistic view of IoT, understand the opportunities it offers and build strong business cases for enhancing revenue, increasing efficiencies and improving asset management. One also needs to identify initial business areas and operations where IoT can deliver significant business values which could be enriched client experience or faster growth. Developing robust data management and analytics capabilities will be crucial for organizations to mine valuable insights from the data generated by the transactions and interactions that occur within the IoT ecosystem.
Connected world- whether it is home, your car, your physician, health care providers, retail etc is not a fiction anymore. The IoT opens up a whole world of unlimited possibilities creating new conveniences for consumers and new opportunities for businesses.