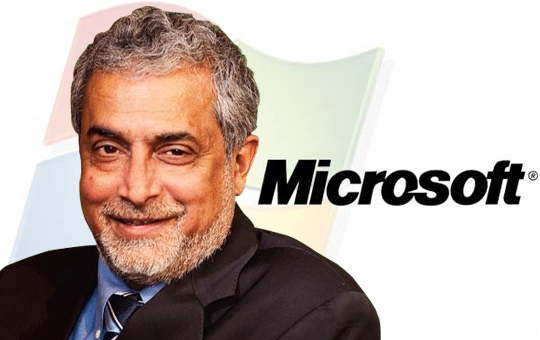 While there was huge amount of uncertainty, volatility and ambiguity in the marketplace in the past few years, there is a lot of optimism among the CEOs in India and across the globe. With the kind of technology advancements the world has witnessed and the extent to which these technologies are being accepted and appreciated, business leaders globally are very enthusiastic and have one question in common, and that is, what is going to happen next?
In India, it is expected that things are going to get a lot better, from social, economical and also perhaps from the government's perspective. Accelerated growth is what most Indian CEOs are bothered about. This is because they have not seen the growth which they earlier used to see due to huge inflation and lack of growth.

Way to Grow
Growth in the coming times will come as we create larger value in our organizations, from employees to stake holders and to customers at large. All business models from the past will no longer be relevant. There is a dire need for organizations to create new business models, new ways to deal with customers, new offerings, new products & services and also build strong partnerships and alliances. While doing all of that, they should not ignore the need to create a larger value for the society we live in.

In a study conducted by PricewaterhouseCoopers, Global CEOs were asked to identify chief transformational global trends. By and large, everybody mentioned the same three points. The first is technology, second demographic shifts and the third is the shift in global economy. Earlier it was believed that big countries were the sources of growth which in present times holds less value. Besides the big countries, village developed countries like Africa, Vietnam and others are showing great economic growth.

One of the challenges for the businesses today is to maximize their scale of operations globally. The demographic shifts imply that new generation customers are younger, lot more tech-savvy and very clear in terms of what they want to achieve. Businesses should not look at them just as consumers but a prospective work force. Previous generations used to work in order to live, but this generation wants to work and play at the same time. Organizations will have to think of new ways to deal with such a fervent generation. Out of those surveyed, 81 percent CEOs recognized technology as the single biggest driver to impact the world. Promising technologies such as Social, Mobility and Analytics will all be powered by cloud and will unlock many opportunities for the world.

Microsoft has been in the cloud business even before anybody coined the term 'cloud'. Company's consumer cloud services bring 5.6 billion queries a month. Microsoft network has 460+ million customers. Huge consumer services at global level helped us learn how to run huge scalable services. We use this to build a foundation of what we call an enterprise or commercial cloud. There is huge traction to the cloud with commercial customers.

We have built a portfolio of the most comprehensive commercial cloud offering in the world based on the private cloud, the public cloud and the hybrid cloud. There are three distinct workloads for productivity & collaboration, for business solutions, and for infrastructure & platform, and irrespective of businesses using private, public or hybrid cloud; we have services for each one of these.

Leapfrog with Hybrid Cloud
Hybrid cloud can open up huge capabilities for customers, developers and many others. With hybrid cloud, one can decide what to keep on private cloud, and on public cloud and manage it simultaneously. Industries like e-Commerce can benefit tremendously from the kind of elasticity provided by hybrid cloud. In festivals like Diwali, when there is a sudden upsurge in the traffic, the business may switch to the public cloud. While transactions can be performed through private cloud as security of customer's data, credit card information needs to be kept private. This can be done very cost effectively as hybrid cloud allows you to move to the cloud at your own base. Hybrid cloud can be the most cost effective way of going on to the cloud with huge savings. Under the leadership of Microsoft's CEO, Satya Nadela, we have made it a point that every single product that Microsoft develops will be cloud ready.

What is equally important is the offerings which we have in terms of common infrastructure identity, virtualization, management, and unified development. Businesses running commercial cloud have to be enterprise ready. They cannot afford if the system goes down even for a minute. Microsoft is making huge investments in this area. It has more specifications than any other data centers or any other cloud service provider in the world. Other than providing monthly level security for all data centers, we use as much of green technology to reduce our carbon footprint. This makes our data centers very cost effective from a power & network usage perspective.

India is the country where cloud will be able to deliver rich new experiences with smart connective devices. A large number of people who have Smartphone are looking for rich applications. Enterprises want to develop modern applications at cloud scale where our data centers can help using hybrid cloud. The huge SMB segment in India can leapfrog straight into the cloud with huge cost savings and more competitive advantage. Over and above, Microsoft is putting great efforts to create an eco system which could help the consumers, the government, and the businesses to realize their highest potential. This is the time when we should go out & get the maximum advantage of cloud. I want you to think aloud, I want you to think cloud!