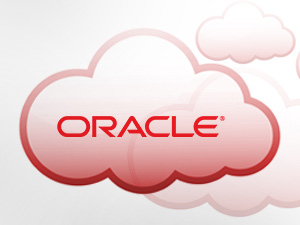 According to two new Gartner reports - "It's Time to Include Oracle as a Viable Option When Evaluating Public Cloud Providers" and the 2020 Gartner Solution Scorecard for Oracle Cloud Infrastructure IaaS+PaaS, Oracle Cloud Infrastructure now meets the key requirements to run all enterprise-class, production-grade cloud workloads. Of the major cloud providers, Oracle had the largest score improvement over the past year, demonstrating strong engineering and innovation momentum. We've invested millions of developer hours over the last year to further meet the needs of our customers, and I'm proud of the team's accomplishments.
While Oracle Cloud Infrastructure remains a "primary strategic cloud provider" for all Oracle technologies, customers with other Enterprise applications, including SAP, Microsoft, IBM, custom applications, and other workloads with similar characteristics, should consider Oracle Cloud. Customers with high-performance use cases like Analytics, Cloud Native applications, and high-performance computing, would also benefit from Oracle's "very good overall performance" and strong bare metal capabilities. You see that we can handle a broad range from real examples like 7-Eleven, who runs a portfolio of enterprise applications, and Zoom, who runs their cloud-native, real-time conferencing.
The report cites the following reasons for Oracle's better standing:
High-performance infrastructure, including bare metal and virtual machine computing and GPUs, block storage, Exadata database, networking, and WAN connectivity through Oracle's managed backbone network. Oracle Cloud Infrastructure's architecture is designed for high network and I/O (input/output) performance with maximum I/O consistency. Consistent high performance matters every day, whether you're closing the financial books at month end, digitally designing a new car, or simulating the weather.

Regional service consistency, offering a broad and consistent set of cloud services across 25 regions in 12 countries on six continents to serve our global customer base. I'm especially excited to see our success in Japan, Brazil, and the Middle East. Oracle Cloud Infrastructure's new San Jose, California cloud region continues an unprecedented rate of expansion, with 18 regions delivered in the last 12 months.

Private cloud identical to public cloud. We listened to our customers, many of whom have critical systems of record, and heard that we needed to build something complete, performant, and with full customer control. That's why the Dedicated Region Cloud@Customer offers our full range of IaaS and PaaS services, keeps the control plane and data with the customer to ensure compliance, removes the pain of infrastructure management, and enables customers to run both their existing critical applications and modernization projects side by side.

Our customers want the highest assurances around security, data durability, and access to strong data services. According to the Solution Scorecard, Oracle Cloud Infrastructure has an overall solution score of 62 out of 100, meets 74% of the required criteria, 48% of the preferred criteria, and 17% of optional criteria.

Some of our special sauce lies in our data platform. So, it was great to see a highlight on our Autonomous Database, its underlying high-performance platform, as well as our unique abilities to provide clustering and high availability for Oracle Databases.