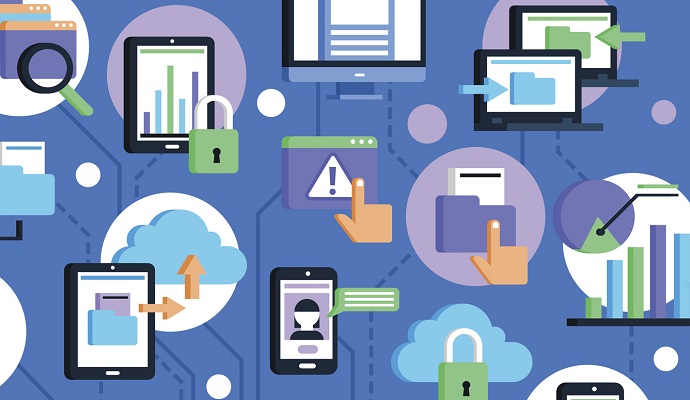 One of the leading global cybersecurity solution providers, Fortinet recently completed acquisition of Bradford Networks and marked another vital step towards product development. The acquisition is proposed to further enhance the Fortinet Security Fabric by converging access control and IoT security solutions to provide large enterprises.
Ken Xie, founder, chairman of the board and chief executive officer, Fortinet, says, "As large organizations continue to see high growthin network traffic and the number of devices and users accessing their networks, the risk of breach increases exponentially. According to a recent Forrester study, 82 percent of companies surveyed are unable to even identify all devices accessing their networks. The integration of Bradford Networks' technology with Fortinet's Security Fabric provides large enterprises with the continuous visibility, micro-segmentation and access control technology they need to contain threats and block untrusted devices from accessing the network."
By acquisition, Fortinet assures more effective IoT secutiy solutions to large enterprises with broader visibility and security for their complex networks including:
Complete, continuous, agentlessvisibility of endpoints, users, trusted and untrusted devices and applications accessing the network including IoT and headless devices.
Enhanced IoT security through device micro segmentation, dynamic classification of headless devices by type,profile,as well as automatic policy assignment to enable granular isolationof unsecuredevices, all using a simple web user interface.
Accurate event triage and threat containment in seconds throughautomated workflow integrations that prevent lateral movement.
Easy, cost-effective deployment due to highly scalable architecture that eliminates deployment at every location of a multi-site installation.
Widely recognized by Gartner and Forrester, Bradford Networks has won numerous awards and is trusted by large enterprises world wide to protect and defend against threats from the ever-increasing digital attack surface.
Rob Scott, chief executive officer, Bradford Networks puts forward, "We are excited to join with Fortinet, the leader in network security, to deliver exceptional visibility and security at scale to large enterprise organizations. Bradford Networks'technology is already integrated with Fortinet's Security Fabric including FortiGate, FortiSIEM, FortiSwitchand FortiAPproducts to minimize the risk and impact of cyber threats in even the toughest security environmentssuch as critical infrastructure - power, oil and gas and manufacturing."
Bradford Networks' patented, award-winning Network Sentry solution enables discovery of every endpoint and network infrastructure device, provides contextual awareness for implementing dynamic network access control, and drives the ability to contain a cyber breach through automated threat response.