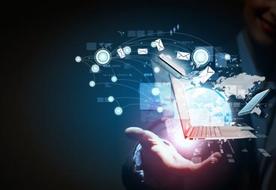 The Asia Data Culture Study 2016, recently unveiled by Microsoft Asia, reveals that 88 percent of business leaders in Asia agree that it is important for their businesses to bedata-driven for agility. However, 57 percent believe they still do not have a full digital strategy in place.In comparison, 68 percent in India believe they have a full digital strategy in place today.
The Study polled 940 C-Suite executives from medium-to-large companies across 13 Asian markets including India. Respondents were surveyed on their organisations' digital and data strategy, and readiness for the digital economy.
90 percent of respondents in India feel that the data culture should be driven top down with a formalised role in the leadership team to drive successful adoption of data strategy. Most business leaders felt that the data culture should be led by the CIO, Chief Digital Officer, and Chief Data Officer.
The Study ranks data visualisation, IoT (Internet of Things), cloud data storage,predictive data analytics and real-time analytics as the top five data capabilities that businesses will require in the next 12 to 18 months. These capabilities are clearly aligned to how they see their data culture evolving to meet their needs.
When it came to leveraging IoT, Indian business decision makers are more focused on Smart R&D, followed by security management, and safety monitoring as their top priorities.
The survey elaborates India's businesses need to address the following in order to realise their full potential as data-driven organisations:
Building infrastructure for data agility is a key imperative for Indian businesses
89% in India agreed that they need to drive an agile data-driven business. However, they think their capabilities in infrastructure inadequate (compared to 88% in Asia)
62% in India said that their data is accessible across mobile devices today
67% felt confident that their existing data infrastructure is scalable with business growth
72% of respondents in India are use data to predict future trends.
Data governance plan, data security policies and collaboration are the priorities of Indian businesses
89% in India felt that data driven collaboration across the organisation needs to be enabled (compared to 87% in Asia)
70% in those polled in India were confident they have a clear data security policy that would prevent unauthorised leakage and threats
71% of the respondents in India claimed they have a clear data governance plan to guide ownership, storage and use of data.
Indian businesses want to create an analytical workforce
77% respondents in India agreed on the importance of having a data-savvy workforce (compared to 84% in Asia)
74% in India (Asia average is 42%) felt they have employees who have the relevant skills to combine data to help identify business outcomes
74% of organisations polled in India have invested in training to enhance their employees' data skills.
The confluence of cloud, mobility and data is changing the way companies do business with their customers. This is resulting in new demands that make it necessary for every business to transform to a digital and data-driven business. Data is the currency of the new economy and businesses need to convert data into actionable insights that will enable them to predict the future and to get ahead of growth curveto develop new revenue streams.