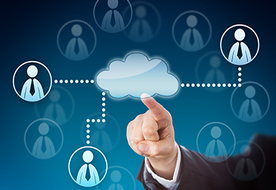 Acumatica, the world's fastest-growing cloud ERP company, today announced Acumatica 2017 R2, complete with upgrades to help drive fast-growth companies forward in a wide range of sectors and industries. The new product will be featured in a series of roadshows as Acumatica visits Orlando, FL, Columbus, OH, Dallas, TX, Anaheim, CA, Bellevue, WA, and finally Chicago, IL. Full integration with Smartsheet and Adobe are among the many new features included in Acumatica 2017 R2.
"Our existing customers and mid market companies just learning about Acumaticawill really appreciate theadvances in our product," said Jon Roskill, CEO, Acumatica. "The productivity focus of Acumatica 2017 R2 includes time-saving developments to customer relationship management, finance, accounting, project accounting, distribution and field services."
A new, more flexible and personalized user interface is a centerpiece of Acumatica 2017 R2. In addition to workspaces that supplement the traditional suites and modules, navigation can also be tailored for preferred processes and individual tendencies. Users now have greater control of personalized dashboards, with the ability to create role-defined views from preconfigured templates.
Continuing in its quest to bring customers a connected cloud environment, Acumatica has enhanced its REST APIs (Open API 2.0 and Swagger) to utilize data exchange with external applications such as Adobe Sign for eSignature, and Smartsheet for project management and visual scheduling.
Smartsheet schedule changes can be shown as a widget on the Acumatica Dashboard. Project management visibility is a key component to success, as are resource scheduling and task modifications. Smartsheet looks forward to bringing these benefits to users of Acumatica.
Adobe Sign now enables electronic signature from within Acumatica modules. All business documents can be sent for signing and tracked within Acumatica, which provides a single consolidated system of record.
A few of the other technology advances in Acumatica 2017 R2 include GPS location framework for mobile implementation, external applications that can track data changes through push notifications sent by Acumatica ERP, and localization of the Acumatica Self-Service Portal in multiple languages.
The Acumatica 2017 R2 launch will be held today in Boston for customers, partners and industry analysts.
The annual Acumatica Summit 2018 will be held January 28 through February 2 next year.