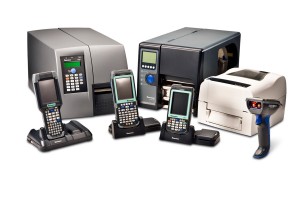 Aptean, a leading global provider of mission-critical, industry-specific enterprise software solutions, has released improvements to its cloud warehouse management system, Aptean irms|360, that will help users better manage client requirements, make order entry more efficient and speed up fulfillment.
Enhancements in version 2.6 of irms|360 include:
· Client-specific business rules. Organizations can assign business rules at the client level, so they can manage unique requirements for different customers in the same warehouse while maintaining a single set of rules. In addition to helping users support client requirements, this new functionality simplifies operations and reduces maintenance overhead.
·Quick order entry. An updated order management process includes inline editing capabilities that streamline order entry, improving workflow efficiency and throughput.
·Faster fulfillment processes. Users can generate carton and shipping labels before picking, so boxes are already labeled when an order is ready to be picked and packed. This removes a step from the fulfillment process and reduces labor costs.
"Meeting client needs while controlling operations and making efficient use of resources are common concerns for all distributors," said Stevie Hay, business leader for Aptean irms|360. "These latest enhancements to our product will help our clients operate even more effectively and continue to satisfy their customers."
Built on a state-of-the-art, fully secure cloud platform and developed from more than 30 years of supply chain experience, irms|360 offers streamlined functionality and a web-based interface that make it easy to use, scalable and affordable for companies of all sizes. With real-time end-to-end logistics and fulfillment execution, irms|360 delivers measurable results, with many customers reporting a return on investment in less than a year.
Aptean provides very specific industries with very specific ERP, supply chain management and customer experience solutions. In today's fast-paced, highly competitive economy, organizations don't have time to waste forcing homegrown software, spreadsheets and one-size-fits-all solutions to do things they were never designed to do. That's why over 7,000 highly specialized organizations in more than 20 industries and 74 countries rely on Aptean to streamline their everyday operations.