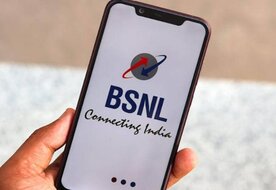 Bharat Sanchar Nigam Limited (BSNL) has set a target to be launching its fourth generation (4G) commercial services around Independence Day this year.
"The BSNL will introduce 4G services with Tata Consultancy Services (TCS) as its technology partner. It will be for the first time that Indian technology will be used for 4G services. It will also be the maiden entry of TCS into telecom equipment manufacturing business. The BSNL will progress with Indian technology," said Sushil Kumar Mishra, director (consumer mobility), BSNL.
Talking to reporters on the sidelines of a consumer mobility review meeting here on Saturday, Mishra said the BSNL has planned to build 1 lakh telecom towers across the country, including at least 4,000 in Bihar. It will also offer its 4G services in Delhi and Mumbai, he added.
"Instead of smart towers, the BSNL will begin with monopoles, which are less expensive and more effective. In fact, the BSNL has seen consistent expansion in its subscriber base with the addition of 11 lakh new consumers in December alone," Mishra said.