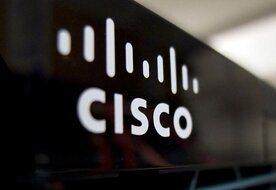 American technology major Cisco Systems' India arm has renewed its lease for 9 commercial buildings which totals to over 2.7 million sq ft in the largest office lease transactions in the country since the pandemic outbreak, said persons with direct knowledge of the development.

The San Jose-headquartered company has entered into an agreement with the Blackstone Group-entity Nucleus Office Parks to renew the lease at its Cessna Business Parks at Outer Ring Road in Bangalore.

"Cisco has renewed the lease for this space, which houses its data labs and development offices, for the next five years at 20% escalation to existing rentals," said one of the persons mentioned above.

Cessna Business Parks, an information technology special economic zone (SEZ), was earlier owned by realty developer Prestige Estate Projects and was sold to Blackstone as part of the over Rs 7,460 crore transaction.

Following the conclusion of the Prestige transaction, Blackstone integrated this asset with Nucleus Office Parks that houses the US private equity major's standalone office assets that are not part of any alliance with Indian developers.

Occupiers and tenants of large office complexes across the country including big corporations are renewing their lease agreements indicating their preference despite the much-talked about emergence of the work-from-home option following the outbreak of Covid19 pandemic last year.

Corporates are going for renewals of large office spaces in key office markets with several large deals that were concluded recently.

Following the outbreak of Covid19 pandemic, around 21 million sq ft office spaces have been renewed since April 2020.

In some of the largest deals, Tata Consultancy Services (TCS) signed around 1.3 million sq ft, Concentrix signed 8.46 lakh sq ft, JP Morgan 8.44 lakh sq ft, IBM 7.93 lakh sq ft and Amazon 6.34 lakh sq ft across major Indian cities.