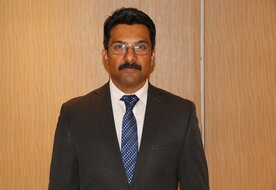 At the beginning of 2020's first quarter, the IT sector was booming, the C-Suite of all the organizations had laid down the path they would be traversing for the year or the quarter. The budgets had been allotted according to their plans, but what none of them anticipated was the onset of Covid-19 which drastically turned into a pandemic shutting down regular operation strategy and leading to a shift in the work culture where the employees for their own safety and that of others were asked to WFH. India started on that track very early. By the end of March, no employee was able to make it to the office to work and this affected most of the businesses as the general section of the employees were mostly affected by Lockdown 1.0. In many organizations, unlike their superiors, not all employees had an option of remote working. The biggest challenge faced by the IT sector was not arranging workstations or employees working from home, it was the thought of employees working through less secure networks and systems that was a cause of worry. Soon the leadership had to make a decision on a safe business continuity plan or risking continuing the work under unsafe conditions and the organizations chose the former by putting a hold on all other expenditures.
Today, the same idea has snowballed and has taken a center stage where a majority of the organizations ranging from small to medium scale are prioritizing investment on measures for cybersecurity as remote working is gaining popularity in the IT sector. As employees are still not safe to return to offices, the remote working trend is not going to change soon and this means the organizations instead of allocating budget towards real estate, inhouse servers, office maintenance, travel and other technology expenditures will dedicate it towards security. Garter had projected that 2020 would see a 7.3 percent decline in technology expenditure. As a matter of fact, businesses are now moving to the cloud. According to IDG's 2020 Cloud Computing Survey of 550, IT decision-makers found that enterprises will invest 32% of their total IT budgets on cloud infrastructure and applications. IT teams are either deploying or in the process of migrating a broad range of applications – 53 percent websites, 52 percent collaboration solutions, 42 percent storage and backup and 41 percent line of business services such as CRM and ERP to public cloud infrastructure. This means security is necessary now more than ever as one compromised workstation can spell doom to many aspects of the organization. In fact, according to a report, 71 percent of the organizations have expressed that their cybersecurity budget is said to increase in the next three years and the process has already begun to take shape.
The main push towards increased spending on cybersecurity measures is because of the increased number of threats post Covid-19. From the old phishing emails to the most recent cloud jacking around 80 percent of the organizations saw an increase in the number of cyberattacks during the pandemic and to protect the organization from such attacks many measures needed to be taken up. Companies pivoted their IT budgets to secure VPNs, VoIP services, remote desktop protocols and other solutions aimed at streamlining collaboration among employees. While at first the shift was intended to be temporary, soon enough, many adopted a more flexible or permanent approach. For this the organizations resorted to implementing the below measures:
VPN
Multi Factor Authentication
Encryption
Endpoint Security
Web Filtering
Perimeter Security
Next-Generation Identity and Access Controls
Intrusion Detection Systems
Archiving Management and Backup
Security Training
Security for Trusted Third Parties
There are other observations also made that include the continued focus towards security like regular security audits to be conducted, more focus to be on data protection and privacy to avoid loss of intellectual property and its resultant legal tangles and so on. The appreciation for cybersecurity has never been greater and CISOs need to continue to focus on keeping the momentum unwavering as in the increasing digitization of the world, only cybersecurity measures stand between the world and the threats.
By Shibu Paul, VP - International Sales, Array Network