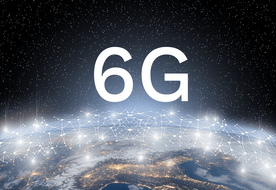 The Department of Telecommunications (DoT) has created a technology innovation group that will focus on the next frontier, sixth generation (6G), with hopes of taking the lead in the global technology development.

As chairperson, the Telecom Secretary K Rajaraman will set the vision and objectives for the effort, as well as construct a roadmap for research and development (R&D), pre-standardization, application and product development, and action plans for 6G technology.

Chinese Huawei, as well as Samsung and LG in Korea, have already begun developing 6G technology, which is expected to be significantly quicker than 5G and it will enable a massive societal shift. India is lagging behind developed nations in the auctioning and implementation of 5G technology. New Delhi plans to auction airwaves for 5G technology sometime next year, with the commercial deployments expected six months after the auction.

However, the government wants India to play a larger role in global technology breakthroughs in the future, essentially increasing the country's contribution to the global value chain.
IAFI has submitted its 6G vision document to the International Telecommunications Union (ITU), a UN entity that has already developed a strategy for the tectonic technical transformation.

Last month, Rajaraman directed C-DoT, the government-owned telecom research and development organization, to begin developing 6G and other futuristic technologies to keep up with the rapidly changing technology market.

The 22-member group includes additional secretary Anita Praveen, member (Technology) Ashok Kumar Tiwari, member (Services) Deepak Chaturvedi, executive director Centre for Development of Telematics (C-DOT) Rajkumar Upadhyay in addition to directors of the Indian Institute of Technology (IIT) of Chennai, Delhi, Kanpur, Mumbai, Hyderabad, and director of the Indian Institute of Science (IISc) Bangalore, as well as industry body Cellular Operators Association of India (COAI) chairman Ajai Puri who is also the chief operating officer (India and South Asia) of Bharti Airtel. Before 2030, the next generation of technology is projected to make its commercial debut.

"India's involvement and success in 6G may necessitate considerable expenditures in research and development (R&D) operations, and should harness its strengths as a vast market and growing economic power", says Bharat Bhatia, president of the ITU-APT Foundation of India (IAFI).