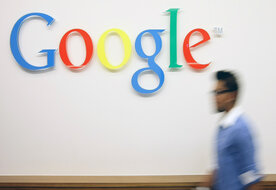 Google is in active discussions with government-backed Open Network for Digital Commerce (ONDC) and is "exploring" ways to partner with the ambitious initiative, multiple people in the know of the matter, said.
At present, talks are "exploratory" and have spanned across the different businesses within Google including search and payments, according to one person cited above who said, "there is a definite interest" in engaging with the ecommerce network.
A second person aware of the ongoing discussions said the two sides have held a few meetings with Google viewing ONDC as a means to discovering businesses. "There are multiple possibilities, but it is yet to be finalised," the person added.
The network, which aims to democratise ecommerce by bringing more kiranas and unorganised retailers online, was launched as a pilot earlier this month in Bengaluru and four other cities and is expected to be available in 100 cities countrywide by August.
Responding to some queries on the development, T Koshy, chief executive officer (CEO) of ONDC confirmed the talks with Google as well as with other technology companies.
"Like all the biggies, companies like Google, are talking to us to see what is the possible way in which they can participate in this journey," Koshy said.
A representative for Google said the company has been consistently invested in efforts to help India's vast base of small and medium businesses build digital presence and "support discovery" across its platforms and payment capabilities with Google Pay.
"We have nothing further to share at this point in time," the person added.
Google Pay's two main competitors – PhonePe and Paytm have already begun to integrate their services with ONDC. The network's pilot programme was launched through a buyer app from Paytm, with the Noida based company stating that it will pivot to the ONDC network to drive the next stage of ecommerce.
As per an earlier report this month that PhonePe, which is owned by Flipkart and Walmart, is in advanced stages of integration and will join the ONDC network on the buyer and seller sides. "Just like the unified payment interface (UPI), we want to build on an open ecosystem like ONDC while leveraging our payment relationship with merchants as well as consumers. We are actively working with ONDC to launch as soon as possible," PhonePe had told ET.
For Google, partnering with ONDC fits in well with its stated agenda of digitising small businesses. It may also fit in well with the American technology major's larger ecommerce ambitions globally and has the potential to be scaled up worldwide like Tez – which was launched in India and then scaled up as Google Pay. The company already has more than 10 million merchants live on Google Pay.