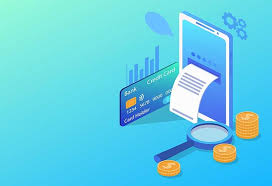 Enterprises offering services and products online integrate virtual payment methods. Direct online payment using credit/debit, Net Banking, NEFT, RTGS and UPI & Cash Card is the most used ways for payment purposes. For safe and hassle-free payment procedure Payment Gateway plays a major role. A payment gateway functioning includes the process of payment, authentication, and approval of the payment.
A payment gateway is a setup allowing customers to buy online. It is the mode through which service/product providers' bank accounts are loaded with currency and is a secured mode.
A payment gateway is ever important to a business to maintain no fraud transactions. So for your business to have online payment options, you need to select a proper payment gateway. Otherwise, by selecting an undermined gateway option, you can disrupt entire business with unvalued pebble payments.
Payment options other than payment gateway get users complete transaction on another website. However, using a payment gateway you can trademark the payment checkout page like your entire website. And since a payment gateway keeps you in-charge of what you want on the webpage, you can create it user-friendly by moving way the unnecessary redirecting links and abandonment rates.
What to look for in a Payment Gateway?
First, you remain sure about the payment gateway you are selecting operates in your region. If you get the answer in an affirmative tone, then probably you will think of what investments you need to work on to integrate the payment gateway to your business. If the investments are affordable from your side, look in thoroughly on the features of the payment gateway brings. It should strictly maintain hack free environment.
It allows transactions from national and international credit or debit cards of private and public banks.
The payment gateway saves cards and user information in an embedded format and a finely secured manner for future transactions. In case customers face problems regarding any transaction or information,
It comes with efficient tools to monitor payment checkouts, refunds or any other payment settlement. It gives detailed insights into these.
Most importantly a customer should stay assured of the authenticity of the transaction process. Go for PCI-DSS certification security system for the fraud-free transaction.
Of course, consider the cost of the payment gateway. Most often payment gateways charges are made on the type of transaction, products/services sold, ROI, number of transactions and which industry the business is focusing into. Additionally, the charges include payment gateway initialization. Have total assurance about the cost before implementing it to your business.
Surveys suggest customers are not inclined towards signing up for a transaction process. They discard the process and move to other product/solution providers. That is why you need to have a payment gateway involving virtual account checkout.
Having a merchant account ease down the entire procedure. A merchant account is an additional account you must have to avoid extra cash flow. What a merchant account does is it stores the cash amount until the customer approves the transaction. Once approved by the customer, the amount is transferred to the retail account. If you don't set up a merchant account and want a direct transaction to your retailing account, then you will be charged more than a normal processing fee.
If your product/service has plans of monthly or yearly renewal, then the payment gateway you select should have a recurring billing system. Using a recurring billing system you will are bestowed to organize the whole process of renewal much more effectively.
Find if the payment gateway distributes timely cash backs or gifts as it helps in retaining customers. Also, a user-friendly payment gateway allows customers to redeem gift vouchers. Such features should incorporate in the payment gateway.
There are many Payment Gateways you can select from. Payment Gateways like DirecPay (largest payment gateway in India), CCAvenue, PayUmoney, Razorpay Instamojo, EBS, Cashfree, MobiKwik are used widely in the country and the best ones.