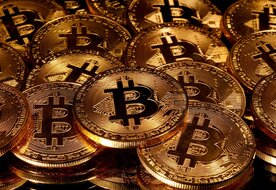 Unocoin, India's crypto asset and blockchain firm, now allows customers to buy gift cards using bitcoins. Gift cards from 90 different businesses, including Domino's Pizza, Café Coffee Day, Baskin-Robbins, Himalaya, Prestige, and more, are available to Uncoin users. Customers that have been KYC-verified and have Bitcoin in their wallets are eligible for the offer.
Unocoin stated that users can purchase gift vouchers with bitcoin ranging from $100 to $5,000. Several bitcoin users throughout the world, according to Unocoin CEO and Co-Founder Sathvik Vishwanath, accept and trade bitcoins as a barter asset, but this has never happened in India. Therefore, the company decided to educate its Indian subscribers, Vishwanath added.
He said that there are thousands of e-commerce platforms in the US and other countries where bitcoin as a mode of payment is accepted. "Our offering answers the popular question of where someone can spend bitcoin in India," he said.
Unocoin users must first log in in order to receive the vouchers. The user must then navigate to the BTC website and click the 'Shop' button. The option should be displayed on the dashboard in the More section while using the Unocoin app.