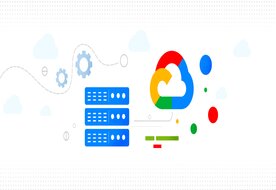 Intel and Google Cloud, the multinational tech giants, announce their partnership aimed at improving the capacity of businesses to develop and implement cloud-first business models using their on-site, self-managed hardware. The two organisations have co-developed reference architectures tailored for the 'Anthos on bare metal' approach as part of the partnership.
Customers looking forward to the introduction of data centre and edge computing will use reference architectures to easily deploy enterprise-class applications on their current hardware infrastructure and manage complex hybrid and multi-cloud activities effectively.
In a stamen issued by Intel, Jason Grebe, VP & GM of Cloud and Enterprise Solutions Group, Intel, said, "With today's rapidly evolving business climate, enterprises are constantly looking for new ways to modernize their business while leveraging their existing infrastructure.

He added, "Running Anthos on bare metal using servers based on Intel® Xeon® Scalable processors will simplify the deployment of a cloud-first approach, opening a wide array of new use cases across retail, telco and manufacturing industries."
Anthos on bare metal is prepared to assist customers with consistency when they transfer containerized applications across various cloud environments between similar architectures.
Without needing to rewrite the application for the underlying cloud infrastructure, Anthos enables software to be packed into containers and transferred between different public cloud environments. This enables companies to run Anthos on their current on-prem physical servers, installed without a hypervisor layer on an operating system.
Commenting on the occasion, Rayn Veerubhotla, Director, Partner Engineering at Google Cloud, said, "Anthos on bare metal provides customers with more choice and flexibility over where to deploy applications in the public cloud, on prem or at the edge. Intel's support for Anthos on bare metal ensures that customers can quickly deploy their enterprise applications on existing hardware, simplifying their path to hybrid- and multi-cloud approaches."