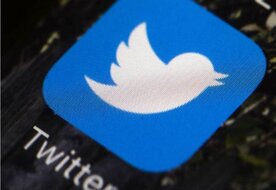 The interim resident grievance officer of Twitter in India has resigned, leaving the position open. As needed by India's new IT regulations, Twitter appointed Dharmendra Chatur as an interim officer to handle user concerns.
Dharmendra Chatur, who was recently appointed as interim resident grievance officer for India by Twitter, has quit from the position, reported news agency PTI.
The social media company's website no longer displays his name, as required under Information Technology (Intermediary Guidelines and Digital Media Ethics Code) Rules 2021, the report added.
The development comes amid a tussle between the Indian government and the global social media giant over new social media rules. PM Narendra Modi-led government has targeted the micro-blogging site for its 'deliberate defiance and failure to comply with the new IT laws over the past few weeks.
The new rules which were implemented on May 25 stipulate that social media companies appoint a grievance redressal mechanism to address complaints about objectionable material. All social media companies with a user base of 50 lakh and above are required to appoint such a grievance officer and share details such as the name and number of these officers with authorities. Social media companies are also required to appoint a chief compliance officer, a nodal contact person and a resident grievance officer.
Twitter in its response to the final notice by the government on June 5 said it intends to comply with new IT rules and will share the details of the chief compliance officer. It appointed Chatur as the interim resident grievance officer, according to PTI.
It was earlier reported that the microblogging platform lost its status as an 'intermediary' platform in India which gave it legal protection against lawsuits for user-generated content on its platform. Instead of being considered just a content-hosting platform, Twitter will be editorially responsible for posts published on its platform.