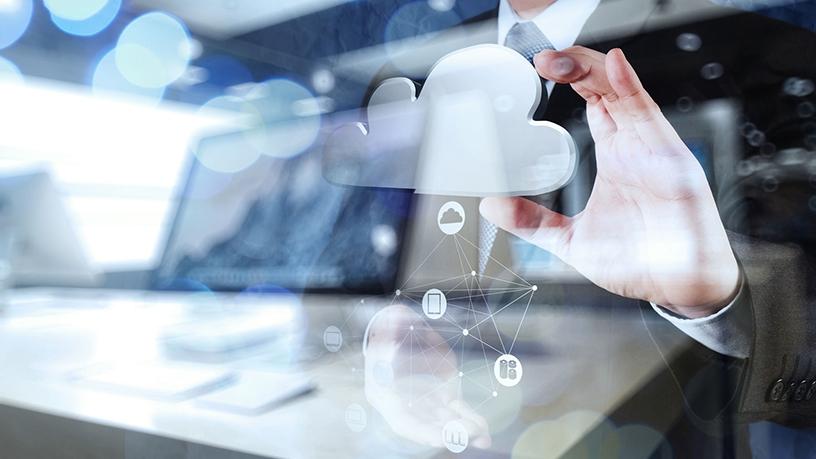 Juniper Networks, an industry leader in automated, scalable and secure networks, today introduced an expanded portfolio of offerings that will bring businesses closer to a secure and automated multicloud environment. Adding to its robust portfolio of data center, campus, branch and cloud networking solutions, Juniper Networks is providing the infrastructure solutions organizations need to become multicloud-ready.
Companies are moving more workloads from on-premises to the cloud to keep up with the need for agility and more flexibility. A recent study conducted by PwC and commissioned by Juniper Networks found that a majority of enterprise workloads currently on-premises are expected to migrate to the public cloud in the next one to three years. As a result, enterprises will need to adopt even greater multicloud strategies as workloads become more distributed across IT environments.
"The promise of multicloud is to deliver an infrastructure that is secure, ubiquitous, reliable and fungible and where the migration of workloads will be a simple and intuitive process," said Bikash Koley, chief technology officer at Juniper Networks. "For IT to be successful in becoming multicloud-ready, it is critical organizations consider not only the data center and public cloud, but also the on-ramps of their campus and branch networks. Otherwise, enterprises will face fractured security and operations as network boundaries prevent seamless, end-to-end visibility and control."
Amit Dhir, Principal, management consultant of PwC Advisory Services said "For many years, IT's top priority has been total cost of ownership but that focus has shifted with the rapid migration of business applications to the cloud. As revealed in PwC's survey, security and automation are now C-level and Board of Director discussions on the path to the cloud. We advise our clients to use natural upgrade and expansion events to ensure they are multicloud-ready. We believe solution providers that lay the groundwork to remove complexity and build the multicloud infrastructures needed for organizations will win in the next phase of IT infrastructure."
For organizations that are refreshing, expanding or consolidating data centers to prepare their IT environments for a secure and automated multicloud, Juniper is introducing new data center solutions, including:
Universal switch for data center spine, data center edge and DCI: It features 60x100 Gigabit Ethernet (GbE) deep-buffer interfaces. Juniper is also adding the QFX5210-64C, a 64x100GbE port spine switch, and the QFX5200-48Y, a 48x25GbE top-of-rack switch, to its portfolio.
Secure workload transitions with new line cards: The QFX MACsec line card addition to the QFX10000 modular switches provides 30-port 100GbE connectivity for encrypted traffic in and between data centers.
Recognizing that campus networks will play an integral role in mutlicloud security and operations, Juniper is expanding its campus portfolio to include the following solutions:
Simplified campus management with a single point of control: Juniper SkyÔ Enterprise is a cloud management service that enables operators to deploy, configure and manage switching and security devices, reducing change errors by up to 90 percent. With an intuitive and easy-to-use web dashboard, managing campus and branch networks is made simpler. Sky Enterprise also gives network operators visibility into wireless access points using Aerohive Hive Manager NG API integration.
Multigig and compact core switches: The new EX2300 and EX4300 switches bring multigig interfaces to Juniper's campus portfolio. The EX4300 multigig switch supports POE++ for new applications and MACsec to enable a secure on-ramp to the cloud. The EX9250 switch is a compact campus core that gives enterprises multiple fabric options by supporting both Junosâ Fusion and EVPN-VXLAN.
Juniper's branch approach supports a diverse set of software functions, while enabling applications and security control that is in sync with the rest of the network. Juniper's extended branch portfolio prepares the branch for multicloud with the following offerings:
New network services platform with wireless connectivity: Juniper's new NFX150 Network Services Platform combines native branch security and hybrid WAN functionality with wireless 4G and LTE connectivity between branches. Built as an extensible platform, it can run third-party virtual network functions (VNFs).
Contrail SD-WAN with new subscription-based pricing: Juniper's Contrail SD-WAN solution bundles the SRX Series Services Gateway and the NFX Series with the platform and orchestration software required for multicloud-ready SD-WAN. New subscription pricing bundles provide several physical and virtual endpoint options with secure SD-WAN management.
To securely facilitate the migration of on-premises workloads to the public cloud, Juniper is offering a secure and automated way of establishing connectivity to and within public clouds. Juniper's secure cloud connectivity solution combines onboarding services with virtual products (vSRX Virtual Firewall or vMX Virtual Router) available in AWS and Azure to automate the setup of secure IPsec connectivity between data center, campus and branch networks and virtual private clouds (VPCs). The solution gives enterprises operational choice with options that include CloudFormation, TerraForm or Ansible playbooks.
All new offerings announced today are powered by the Juniper Networks Junosâ operating system, providing users the telemetry, secure programming interfaces and operational tools required to automate across multiple places in the network.