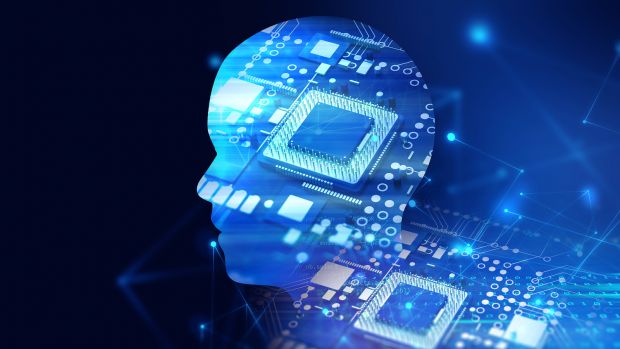 Microsoft India recently showcased several of its own and third-party solutions that use Microsoft Cognitive Services and bring the power of artificial intelligence (AI) to users and organizations through vision, speech, language, knowledge and search scenarios.
Microsoft Cognitive Services is a collection of intelligent APIs that allow systems to see, hear, speak, understand and interpret human needs using natural methods of communication. Microsoft Cognitive Services is a collection of intelligent APIs that allow systems to see, hear, speak, understand and interpret human needs using natural methods of communication.
Over 370 enterprise customers in India already use these cognitive APIs from Microsoft. Microsoft is working with over 650 partners to bring AI solutions to benefit large, medium and small enterprises in the country. Developers can use these APIs to make their applications across platforms more intelligent, engaging and discoverable. Here is the glimpse of advanced APIs:
VISION
Seeing AI: Designed for users with visual impairment, the Microsoft Seeing AI App combines artificial intelligence and rich computer vision to describe surrounding people, text, objects, colors, and currencies in real-time to the user, and is available for download on iOS devices. It can now detect Indian currency and narrate the denomination to the user. The Seeing AI app now supports five different currencies including the Euro, US & Canadian dollars as well as British Pounds.
The Intelligent Kiosk: The Intelligent Kiosk is a Windows 10 Universal App showcasing workflows and experiences using Microsoft Cognitive Services. The kiosk app is a great example of an intelligent application, one that can analyze the emotions on human faces as well as still photographs and predict their age, gender and emotion.
Transforming remote hiring: It's an automated video interviewing solution from Microsoft partner Talview for helping companies to hire from the untapped talent from multiple cities across the country. The cloud-based solution, powered by Microsoft Azure, can be accessed by candidates from any smartphone device and is fully functional even on low speed Internet.
LANGUAGE
Real-time language translation: Microsoft has recently brought the power of AI and Deep Neural Networks (DNN) to improve real-time language translation for Hindi, Bengali, and Tamil. With DNN-powered language translation, the results are more accurate and sound more natural. Users can avail the benefits of DNN-enhanced Indian language translation while surfing the internet across any website on the Microsoft Edge browser, on Bing search, Bing Translator website, as well as Microsoft Office 365 products like Word, Excel, PowerPoint, Outlook, and Skype. The Microsoft Translator app in Android and iOS can recognize and translate languages from text, speech and even photos.
KNOWLEDGE (CONVERSATIONAL USER INTERFACES)
WittyParrot: WittyParrot is an AI & ML powered knowledge and process automation platform for sales, support and knowledge workers. Key solutions include Voice enabled Chat Bots, Document Automation, Contract Lifecycle, Omni-Channel Communication and Engagement. WittyParrot was part of Bengaluru-based Microsoft Accelerator's 10th batch where they underwent an intensive six-month coaching and mentoring programme. They are using Microsoft's Azure cloud offering and leverage it for technologies like big data, internet of things (IoT) and advanced analytics, among others, while being fully integrated with Microsoft Office and Microsoft Office 365, several CRM platforms and various voice enabled chat-bot technologies.
Ruuh: Ruuh, Microsoft's social AI chatbot created specifically for India, has approximately 1.5 million users. Launched a little over a year and a half ago, Ruuh has exchanged 100m messages with her users so far. As an AI chatbot, she is learning increasingly from human interactions to respond emotionally and intelligently, providing a unique viewpoint, with manners and emotional expressions.
KNOWLEDGE (PRODUCTIVITY)
AI in Office 365: Microsoft's AI infused Office 365 helps organizations and employees get the most out of O365 in the following ways:
Intelligent, personalized search: This personalized experience uses signals from the Microsoft Graph to provide tailored search results across content and people in an organization based on a user's work patterns. The redesigned results are easier to explore and allow users to preview files with support for over 270 different file types without ever leaving the search page.
PowerPoint Designer: It is easy to get beautiful designs in minutes for even more types of slides. Designer in PowerPoint now can recommend professional design options for bulleted process lists. This expansion builds upon previous Designer updates to incorporate facial detection, color extraction and more in images.
QuickStarter in PowerPoint and Sway: Powered by the Bing Knowledge Graph, QuickStarter in Sway and PowerPoint provides carefully curated outlines for any topic, including recommendations on information to include, categories to consider and associated images tagged with Creative Commons licenses.
MyAnalytics: Users can create better work habits with the help of Microsoft MyAnalytics (formerly Delve Analytics). It provides insights to help understand how users spend time at work, across meetings, email, time they designate as "focus time" and after-hours work. In the future, MyAnalytics will deliver insights to teams and Office 365 Groups to help them establish better ways of working together, uncover hidden inefficiencies and align on priorities.