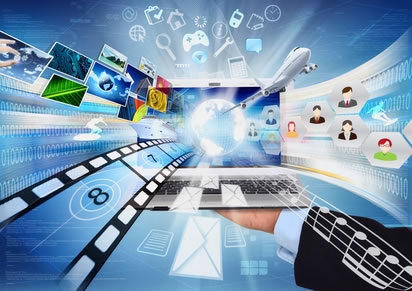 Epicor Software Corporation, a global provider of industry-specific enterprise software to promote business growth, announced at Insights 2018 in Nashville a new Alliance Independent Software Vendor (ISV) program designed to bring innovative technology solutions from a host of providers to Epicor customers.
Epicor Software Corporation drives business growth with flexible, industry-specific software designed to fit the precise needs of the manufacturing, distribution, retail, and service industry customers. More than 45 years of experience with the client's unique business processes, operational requirements are built into every solution―in the cloud or on premises. With this deep understanding of the industry, Epicor solutions dramatically improve performance and profitability while easing complexity.
"Our goal is to build a strong collaborative relationship that offers our partners significant opportunities to grow their business in partnership with Epicor," said Vish Thirumurthy, global head of alliance ISV partners, Epicor Software. "Together we have a better story with stronger value propositions for our customers, and are all better positioned to accelerate growth and improve our competitive position."
The new program is designed to simplify the way Epicor engages, manages, and helps its Alliance ISV partner ecosystem tap into the latest technological advances and growing market demand for Epicor products. One of the alliance partner Mark Batina, Managing Director, Precise Business Solutions said, "Having been an Alliance ISV partner with Epicor for well over 10 years, I have to say this is the most important advance I have seen from the company in all that time. It is a solid demonstration of intent and even in its first release provides tools and pathways to help for ISV's that simply have not been there before now. Importantly, it sets a foundation for further systemizing the idea of a partner ecosystem aimed at helping Epicor's customers get the most from their investment in Epicor ERP."
Alliance ISV Partners will receive a wealth of resources and support to help grow their Epicor business opportunities. The program features a comprehensive developer enablement hub, training, solution certification program and marketing support that will provide partners significant opportunities to grow their business based upon the award-winning Epicor product platform. Certified products will be showcased in the new Epicor Alliance ISV Solution Gallery for increased visibility in the highly competitive and dynamic ERP solution ecosystem. "The new Alliance ISV program is exciting for Smart Software because it will allow us to go to market with our solutions faster by allowing our development team to easily keep up with changes to the Epicor code base. The time saved will be used to build out even more differentiating inventory planning, forecasting, and analytics functionality to support today's modern businesses alongside Epicor," says Greg Hartunian, president, Smart Software Inc.