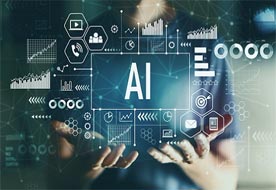 With technologies like AI and compute-intensive applications on the rise, the need for GPU computing solutions to address big global problems and power business solutions is critical. Oracle and NVIDIA have committed to help more AI startups achieve scale and success through a collaboration between their global startup programs. Oracle for Startups and NVIDIA Inception are bringing two powerful technologies together to produce cloud computing power that is fast, scalable, and highly secure.
"This is an example of a 'world-class' collaboration, and it aligns with our mission to help support startups across the globe with the best possible resources," said Jason Williamson, vice president, Oracle for Startups. "As a former founder, I understand that startups need powerful partners and resources to scale and help drive innovation forward for our future."
Oracle for Startups works with technology-enabled startups worldwide providing free credits and discounts on Oracle Cloud, mentoring, migration assistance, and access to Oracle's network of customers, product experts, and marketers. Among the benefits for startups is the option to use the new NVIDIA A100 Tensor Core GPU announced today and coming soon to Oracle Cloud Infrastructure.
NVIDIA Inception is a virtual accelerator program that supports startups harnessing GPUs for AI and data science applications during critical stages of product development, prototyping, and deployment.
Together, Oracle can accelerate AI startups with NVIDIA's deep technical expertise and industry-leading GPU technology on Oracle Cloud. Startups can also benefit from both companies' ability to connect them with potential customers.
Additionally, the collaboration combines Oracle's co-selling opportunities and vast marketing and events with NVIDIA's resources to provide startups with business-building tools essential to their growth.