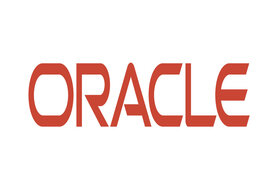 Oracle launched a cloud native deployment of Oracle Communications Order and Service Management (OSM) to help telecom companies provide new fiber, digital and 5G services to their customers. The solution enables service providers to easily design and manage customer orders using enhanced visual and operational tools. Today, telecom firms can offer goods and services to consumers quicker by coordinating billing, partner shipping and service provision processes and updates.
"As service providers continue to roll out new services and support more online digital channels, they need to be able to launch and deliver new services quickly, which requires a fully automated, scalable and available order orchestration solution over which they have full control," said Martina Kurth, AVP, Head of Telco 2025 Research Europe, IDC. "Oracle's open cloud-native approach helps such forward looking providers meet and accelerate this vision and be more responsive to their customers."
Building on TM Forum industry standards, Order and Service Management features an intuitive new visual service design and cloud native development experience that helps service providers model, test, and deploy new or bundled services quickly. For example, a communications company may co-create a new sports-based digital service offering with a partner. Order and Service Management enables the provider to quickly spin up processing capacity to support order delivery and uses elastic scaling to meet increased order volumes in peak demand periods, such as during playoffs or a championship game.
"Many service providers are looking to cloud technologies to realize a step change in both operational agility and cost in how they deliver digital and 5G services to their customers," said Jason Rutherford, senior vice president and general manager, Oracle Communications-Applications. "The latest Order and Service Management, together with cloud native open source tooling, empowers our customers with IT solutions to better operate, scale, and control the delivery of customer orders."
This new environment also enables providers to more quickly build and deploy cartridges (the functional building blocks of OSM) and install and replicate Order Service and Management environments in under 30 minutes. As such, service providers can quickly incubate additional services and continually adopt new functionality with virtually no maintenance downtime. Whether deploying the solution on their own infrastructure, Oracle Cloud Infrastructure (OCI), or a third-party cloud, service providers can maintain complete control over service delivery and sensitive customer data.