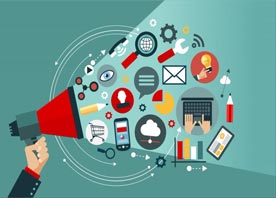 "Here comes the pitch. It's a deep drive. This one's got a chaaaance… and it's gone!," exclaims the announcer, "Touchdown, Cubs!"
Using football metrics in a baseball context is jarring and confusing, as it doesn't explain what is actually happening. That same disconnect is the reality for cross-platform advertisers, who have faced a similar challenge in trying to measure deduplicated audience reach across TV and digital channels, as each medium has historically had its own rules and measurement methodologies.
To solve this issue, which is one of advertising's most intractable problems, we are expanding our Moat Measurement suite with Oracle Data Cloud to include Moat Reach, a tool that shows near real-time audience reach across digital, mobile, and TV.
Moat Reach integrates Moat Analytics' digital impression data with second-by-second TV ad viewership data from iSpot.tv against the people and households in the Oracle ID Graph, allowing marketers to measure valid and viewable impressions for the audiences that matter to them across TV and digital channels.
The centerpiece of Moat Reach is an intuitive interface that displays unified people-based metrics for audience reach and frequency across all types of media. Using Moat Reach, advertisers can ensure their message is being seen by their intended audiences, including reach across advanced audience segments like interest, purchase or first-party data, plus standard audiences like demographics.
For example, a CPG advertiser can use Moat Reach to measure the unique, people-based reach of its new soft drink campaign using the same metrics across all of its TV and digital channels. Even better, it can also measure its audience based on custom or first-party segments, like soft drink buyers or frequent shoppers, as well as analyzing key demographics like age, gender, and household composition through each channel.
By comparing the reach, frequency, and viewability of its ads through each channel, the CPG advertiser might discover that it was reaching more of its intended audience via celebrity magazine websites than DIY cable channels, for example, and adjust its media strategy to invest more in those channels.
"Demonstrating the value and scale of our audience to our advertiser partners is critical to our business," said Nicole Lesko, SVP Data, Ad Platforms and Monetization at Meredith Digital. "By leveraging Moat Reach, we were able to provide a more comprehensive, deduplicated view of how our properties put advertiser messages in front of relevant people, and further validate and enrich the performance of our partners."
To connect TV and digital audiences, Moat Reach integrates robust TV ad viewership data from iSpot, which uses 14 million opted-in TV devices to identify, extract, and catalog TV ads as they air. iSpot's TV ad measurement system is able to verify audience for ads across linear, VOD and CTV viewing. By using Moat's award-winning attention analytics technology, Moat Reach also helps ensure every impression is valid, viewable, and fraud-free.
"Moat has always set the gold standard for digital ad verification, and they served as a model when we developed iSpot's measurement approach," said Sean Muller, CEO at iSpot. "Integrating our capabilities really gives brands unprecedented visibility and newfound capabilities that will help make smarter decisions. We're delighted to work with Moat by Oracle Data Cloud to provide brands with the most reliable reach and audience verification system on the market."
After years of cross-channel confusion, Moat Reach gives marketers a self-service tool to measure the consolidated reach and frequency of their campaigns, so they can see whether they reached their intended audiences via each platform, publisher, and network on a consolidated and de-duplicated basis.