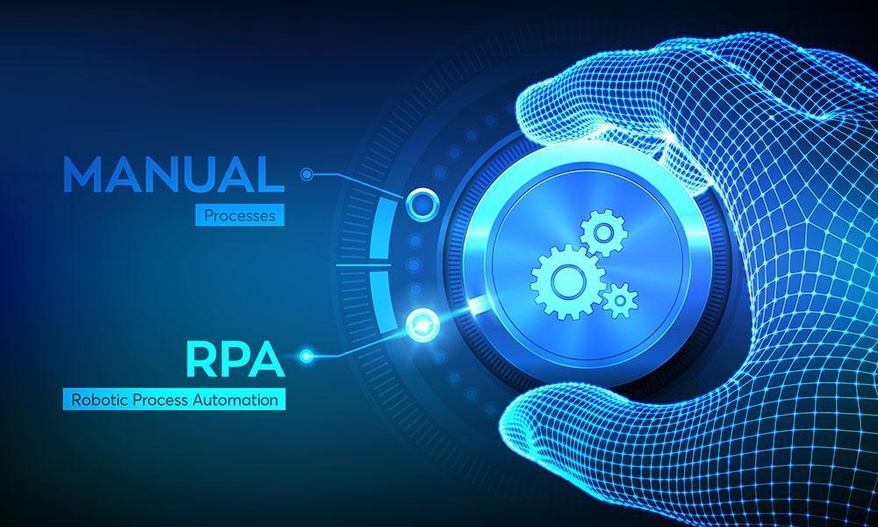 Robotic Process Automation (RPA) in accounting and finance operations is changing drastically compared to any other technology. RPA is used for data reduction where it is responsible for completing 80 percent tasks in accounts payable, financial closing, tax accounting and more. Robotic Accounting is a famous approach for solving the limitations of legacy and disparate systems that are observed in the finance and accounting operations that could affect the back-office finance operational accuracy. Likewise, RPA helps internal customers having shared services functions in overcoming any hurdles. Here, you are going to know about What Robotic Accounting actually is, How RPA uses cases in Finance and Accounting, What jobs Robotic Process Automation offer, RPA salary, RPA certification.
Robotic Accounting in Brief
Robotic Process Automation in Finance and Accounting is the exploitation of automation applications like UiPath and Blue Prism that simplifies the human tasks in accounting and finance transactions. Consider accounting is done by machines. Regard it as an application or a tool, which is used to nullify human effort in circulating regular data across different accounting systems and also outside applications. Now, finance and accounting processes are not restricted to one area. While accounting RPA is often taken as human replacement whereas accounting robotics is used in finance and accounting operations to make work error-free and fast.
There are software apps such as Automation Anywhere that have made human works easy. It has crafted an artificially intelligent accounting workforce and abolished the requirement to understand computer coding for integrating data movement across multiple data channels.
RPA Cases In Finance And Accounting
1. Preparation of Financial Review
Connecting and Automating data circulation by taking data from different core banking applications for preparing simplified executive reports.
Removing data surplus to make a link between applications like Adobe or Excel for data formatting and mapping out legible reports.
2. Account Settlements
RPA helps in downloading subaccount balances into previously approved formats. It further helps in uploading transaction data from various sub-systems and different formats, perform data validation and exception research and handling, create and balance journals entries – noting and remediating discrepancies.
3. Bank Agreement
RPA Automates bank statement downloads for personal accounts, creates text files and place them in appropriate folders, settles balances, transactions in core finance sub-systems, prepares journal entries for checking any data manipulation.
4. Preparation of Standard Journal Entries
Support the formation of standard monthly journal entries, data operation in ERP, legalization of analytics to check correct entries.
5. Intercompany Settlements
Automation checks and settles balances on intercompany accounts, takes basic research and reporting for any exceptions between accounts and creates exception files and email reports for review and approvals.
6. Processing Payable Accounts
Manages payable account processes in order to pay to different vendors, puts in data for completing payment preparation and process payments/bulk payment files for subsystem journal entries.
7. Making Financial Planning and Analysis
Making a connection between pre-population of forecasts using previous fetched market data, loading balances to planning systems to record and create variance reports that exhibit pre-population and real data.
8. Finance and Accounting in Operation
Used to conduct pricing preview, approval of process for handing multiple variations for customer accounts, calculation and procession of rebates, download of detailed monthly sales data and commission calculations, creation of files and emails for approvals, posting of the necessary information in order to generate ledgers and subsystems.
9. Compliance and Reporting Regulation
Automation is used in pre-population of annual complex reporting and routing. It is used to capture and manipulate data for supporting auto-generated regulatory reports. Also used to create an audit trail or reports for generation of confirmation of receipt.
10. Procession of Accounts Receivable
Credit approvals and maintenance of a customer master file is done by automation. Automation further helps in routing and procession of customer orders, accounts receivable cash receipts, sends late payment notifications to customers.
Jobs in Robotic Process Automation
1. RPA Solutions Architect
2. RPA Developer
3. RPA Business Analyst
4. RPA UI Path
5. RPA Analyst
6. RPA Client Assistant
7. RPA Selenium Tester
8. RPA Technology Analyst
9. Full Stack Engineer
10. Application Analyst
RPA Salary
Professionals beginning their careers or having moderate experiences get around INR 10,00,000 per year and Senior Professionals with vast experience get INR 19,55,000 per annum.
RPA Certification
Platforms like Udemy, UiPath, Simplilearn and others have RPA Developer courses with reasonable course fees.