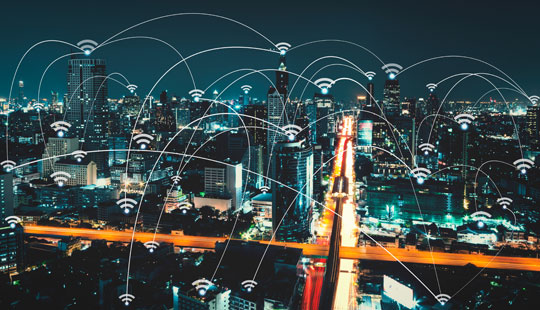 SAP SE announced the release of the SAP Big Data Margin Assurance solution, cloud edition, to help communication service providers (CSPs) optimize profit margins of each customer.
The release comes ahead of Mobile World Congress 2018, the world's largest gathering of the mobile industry, being held February 26 through March 1 in Barcelona.
SAP Big Data Margin Assurance, cloud edition, offers the full functionality of SAP Big Data Margin Assurance and the speed and value of cloud deployment. Originally developed as a co-innovation project, the cloud edition combines SAP Cloud Platform, Big Data, advanced analytics and machine learning to provide unique and powerful insights into customers, product margins and profitability. It is built on Cloud Foundry technology in SAP Cloud Platform.
SAP Big Data Margin Assurance has helped carriers achieve deeper and more granular understanding of customer profitability. Because the solution leverages the speed of the SAP HANA database, business users are able to quickly measure the impact of specific product offerings on specific customers, enabling them to make rapid changes to offerings that directly impact the bottom line.
"CSPs need to continuously assess the margin performance of service offerings, tariffs and investments if they are to remain profitable," said Adaora Okeleke, senior analyst, Telecoms Operations and IT, Ovum. "Tracking margin performance is becoming difficult given CSPs' siloed approach toward cost and revenue analysis. A margin assurance approach based on Big Data analytics running in near real time has the potential to help CSPs link the costs and revenues associated with every business engagement, and provide insights to improve margins."
SAP has partnered with Amazon Web Services (AWS) to host SAP Big Data Margin Assurance, cloud edition, and anticipates adding additional cloud providers to its list of partners. On AWS, the cloud edition gives customers the shortest amount of time possible to receive insights into data and revenue growth for business users. It provides security features and data protection functions to support data privacy regulations, including the EU General Data Protection Regulation (GDPR).
"SAP Big Data Margin Assurance, cloud edition, enables operators to manage subscriber profitability in near real time, giving them a differentiated tool to optimize both top and bottom lines," said Stephan Gatien, general manager of the Telecommunications Business, SAP. "The cloud edition demonstrates the robustness of SAP Cloud Platform as an application development platform and showcases SAP's commitment to deliver next-generation vertical solutions addressing industry-specific business challenges."
SAP Big Data Margin Assurance, cloud edition, is available for purchase in multiple options, with pricing based on SAP HANA database size, including a 128 GB starter package designed for trials with limited data sets. The cloud edition positions SAP as a leader in cloud services and as a reputable provider to companies who partner with other communications service providers.